The brief
Environmentally friendly, London-based office furniture brand Techo wanted a sophisticated and sleek site to mirror their modern collections. Alongside showcasing products with high-res, 360 images, Techo wanted us to make clear the value of the customer-centric service they provide, as well as constructing a hub of industry-focussed news and activity.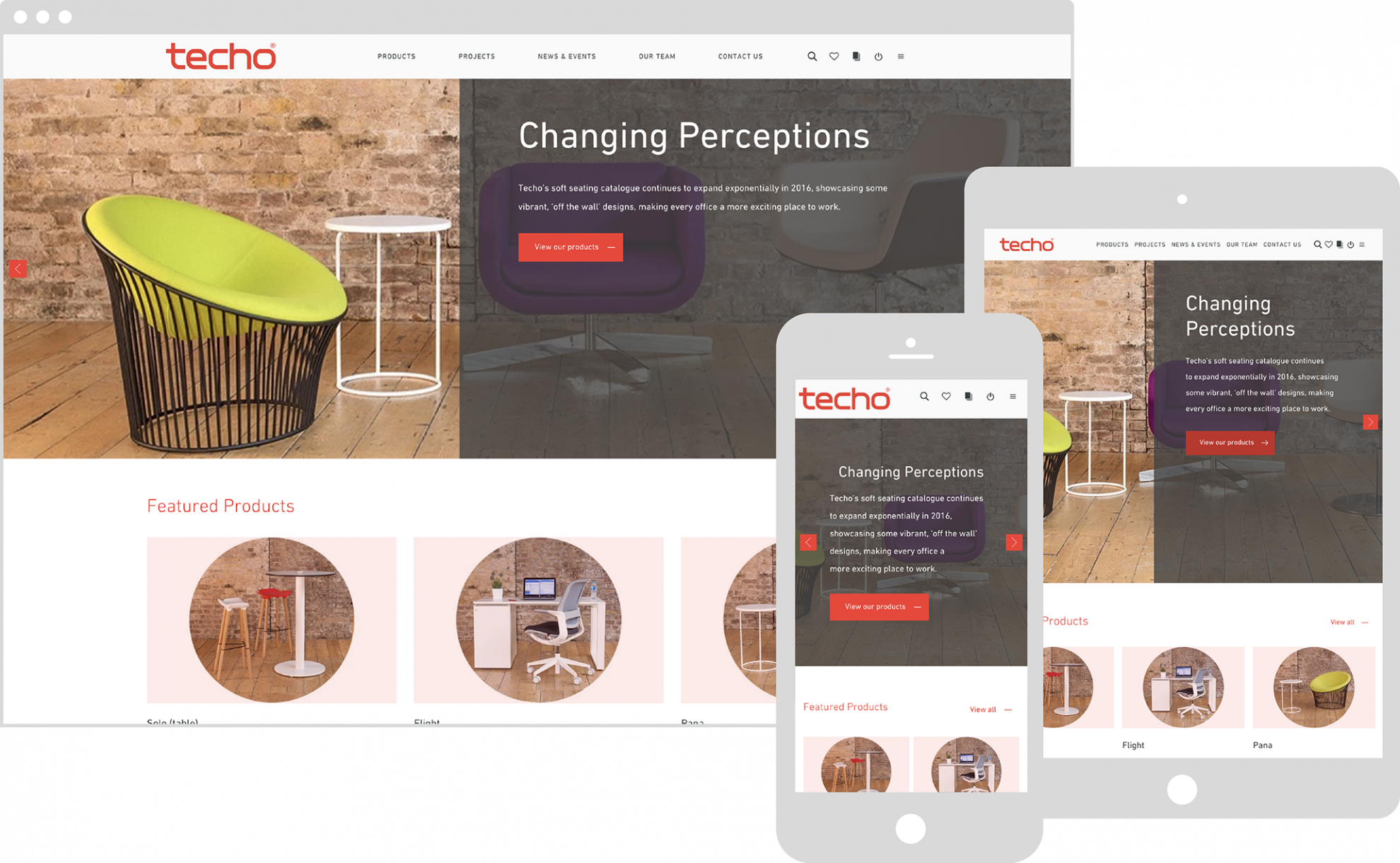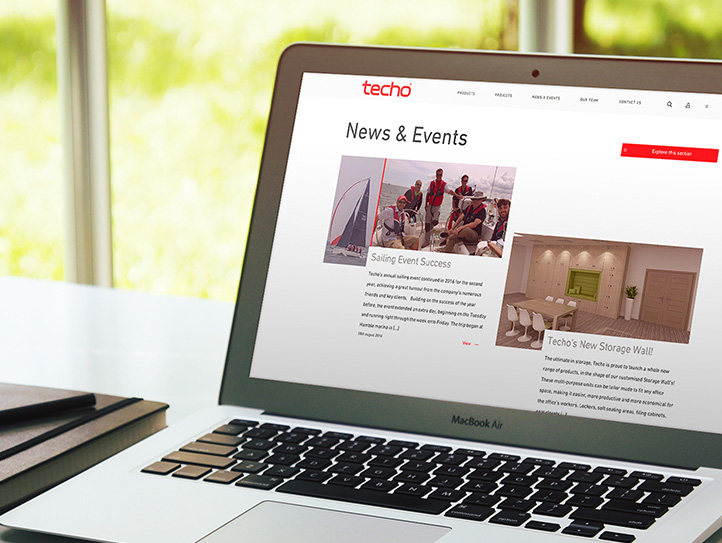 Web Design
We wanted to reflect the stylish and minimalistic brand identity in the design of Techo's site. To do this, we used a clean colour palette, and implemented a typographic scale to create a consistent look and feel on each page.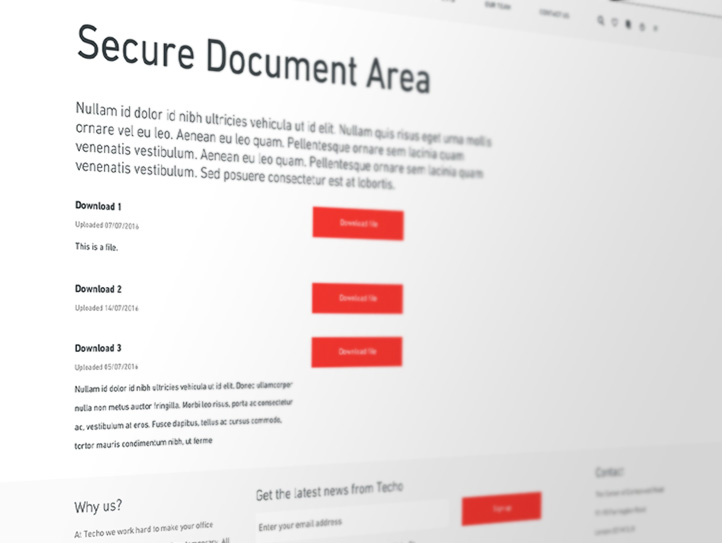 Secure Document Area
Our developers created an secure document area to allow registered users to download specific files. This ensured a simple and speedy way of communication, created with the user in mind. These files are uploaded and managed by Techo staff.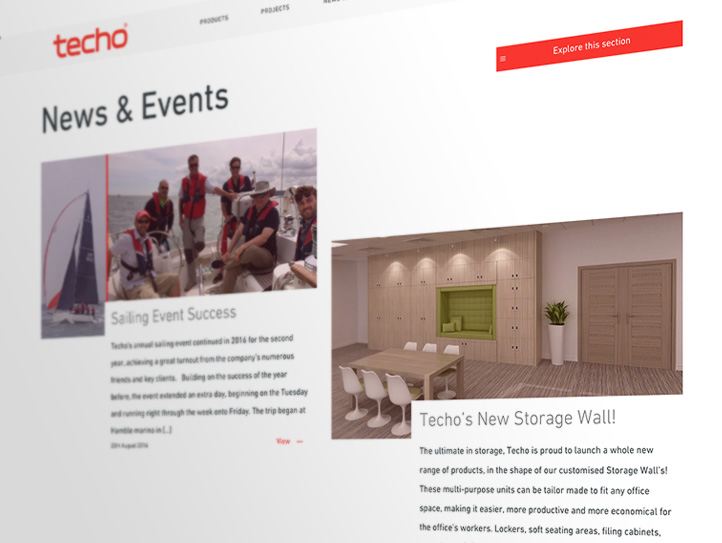 Social hub
Techo wanted blog posts and social media to be a big part of the site. Their News & Events page displays posts separated into the categories 'News', 'Events' and 'PR', and we styled the social feeds to the homepage to be on brand.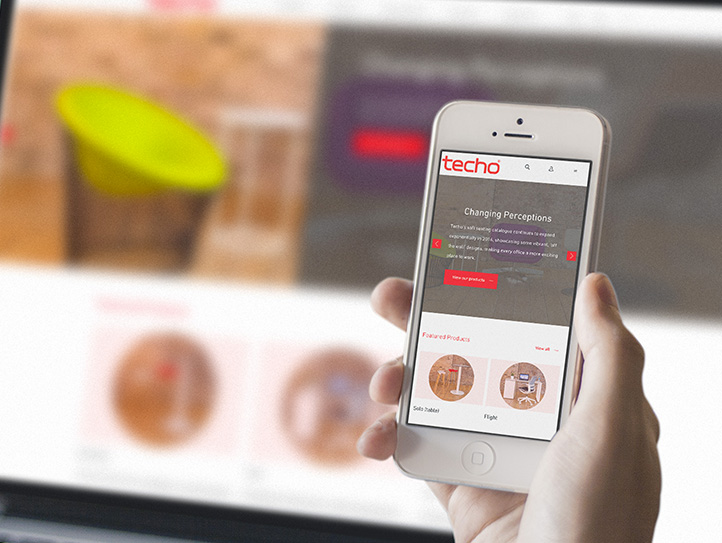 Bespoke
We created a wishlist, enabling registered customers to save their favourite products, and allowing them to save a specific sizes and shapes in each product range. When any product is saved to wishlist, the sales team get an immediate notification – handy!