2 weeks
website turnaround
The brief
As a trendy, cosmopolitan bar and restaurant, Dock 29 needed a website that would capture the exciting spirit and ethos of their up-and-coming waterfront space. We turned around a cool, forward thinking website with all the functionality the client required within two weeks. Speedy.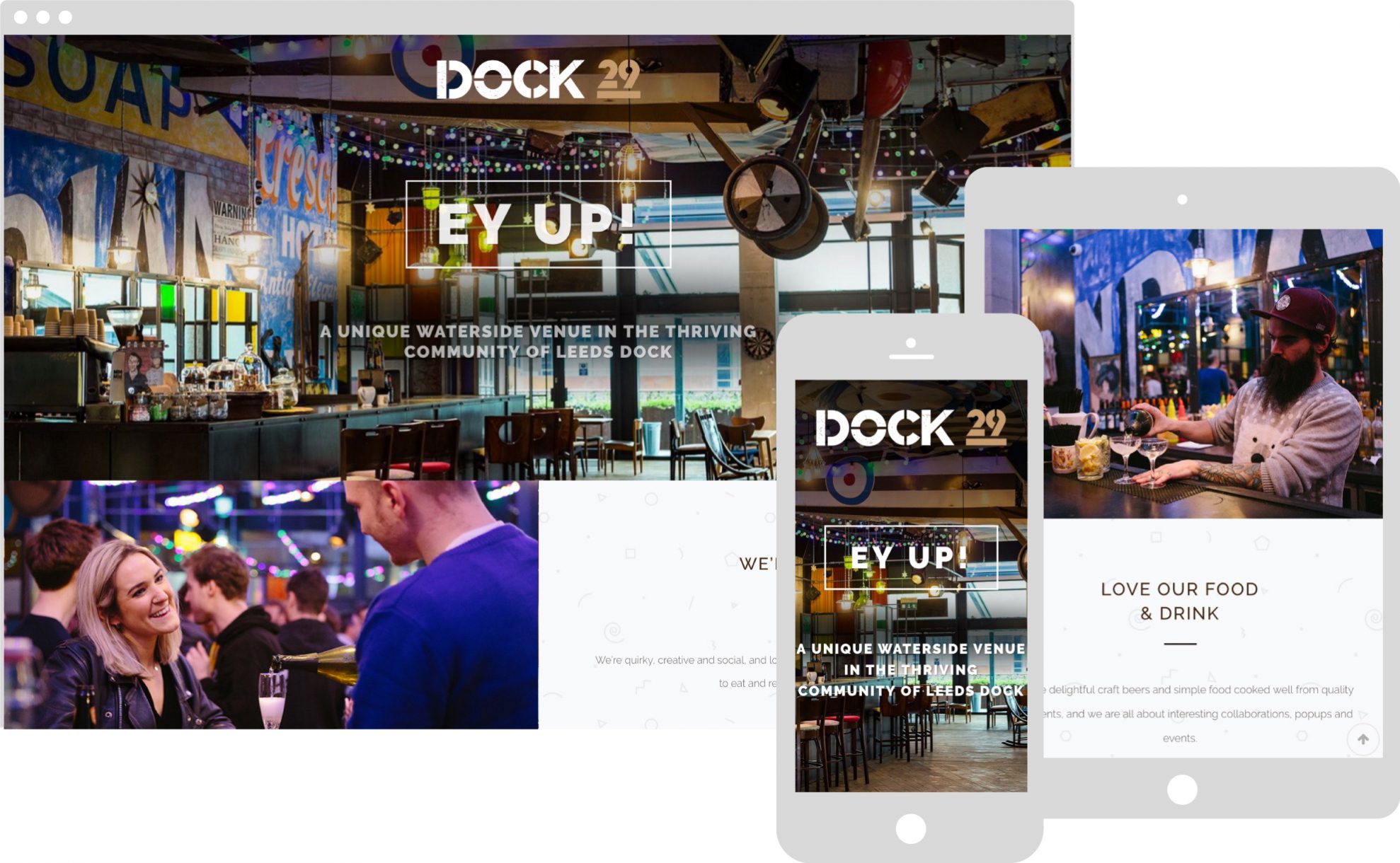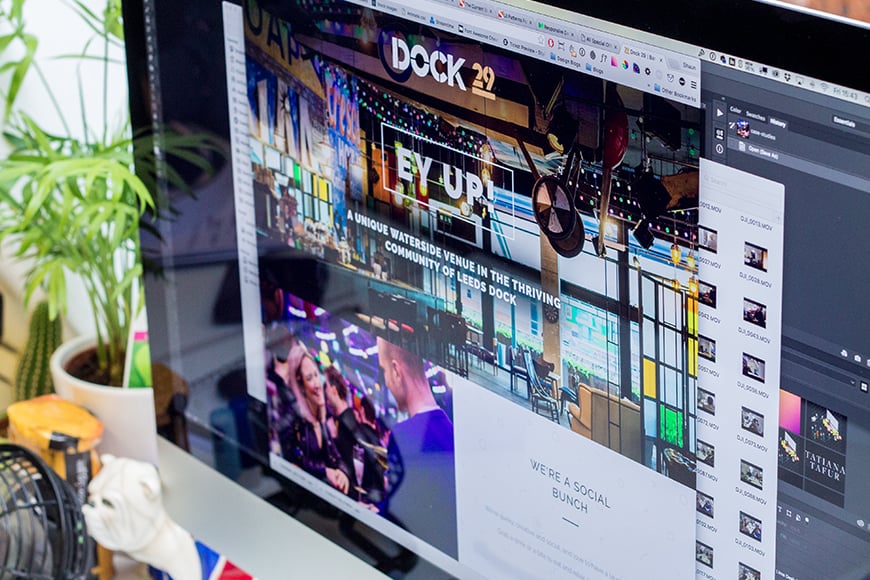 Web Design
Taking full advantage of the engaging photography at our disposal, we crafted a simple page that allowed users to quickly access the most important stuff – gig listings, brunch menus and what beer is on offer.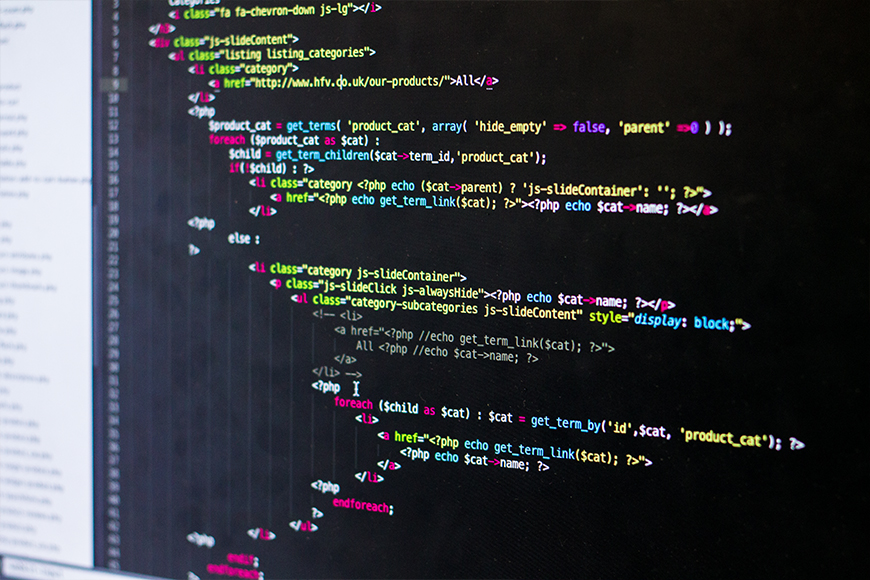 Bespoke Development
The Dock 29 website was crafted using a flexible, custom in-house theme, allowing us to add and remove functionality at will. The client can add new photography, menus, videos and loads of other stuff quickly and easily to keep the website up-to-date.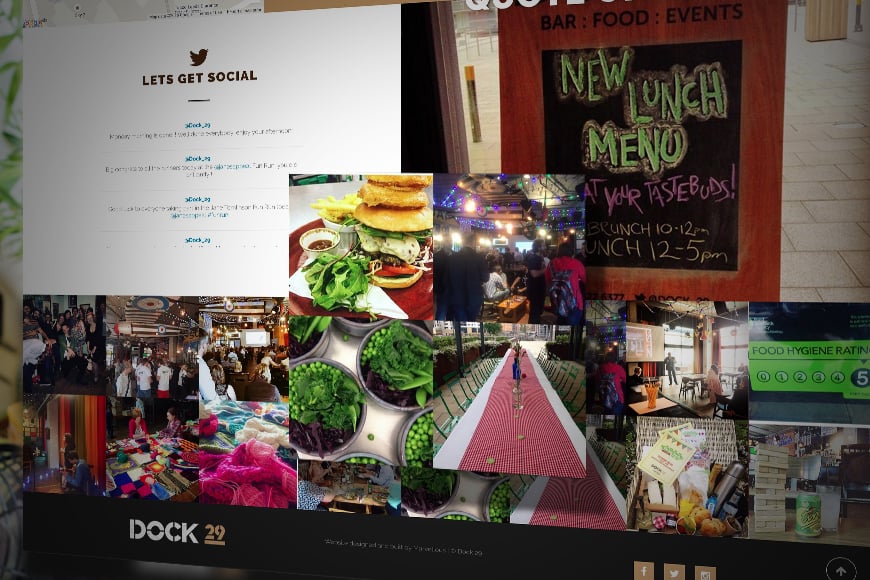 Social Media
Photography is at the heart of any social business – well, maybe after the booze. We installed an Instagram plugin that pulls in the regularly updated Dock 29 Instagram feed, so punters can check out what's happening at this exciting new venue.