Now then.
As an adopted Yorkshire lass, this is a non-biased view on Yorkshire. I'm not Yorkshire born or Yorkshire bred but I do think it's pretty special. As a digital design agency based in Leeds city centre, we're all about local independents, so naturally, we love where we live and work. Here's why:
National Parks on your doorstep
You can live pretty much anywhere in Yorkshire and still have a national park on your doorstep. Whether it's the Yorkshire Dales, the North York Moors or the Peak District, we're surrounded by breathtaking views and preserved nature. Get lost in the misty moors pretending to be Cathy and Heathcliff, or just take your dog for a walk at lunchtime, the choice is yours.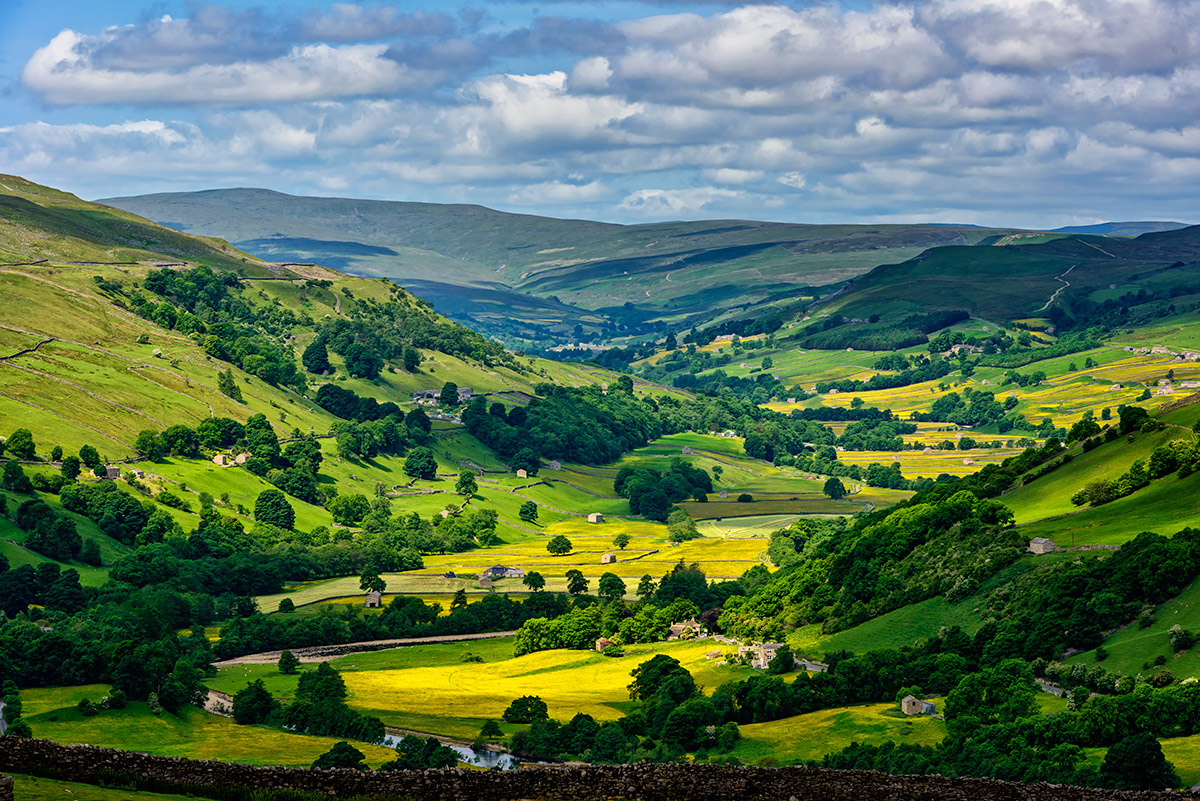 Cosmopolitan lifestyle
There's stunning national parks surrounding us but we have the right balance of city life too – Sheffield, York and Leeds are the major hubs, but Bradford, Huddersfield, Doncaster, Barnsley and Harrogate (among others) are all towns sporadically dotted about, offering a wealth of shops, entertainment, eateries, nightlife and workplaces.
Food / Drink of the gods
Marks and Spencer's started in Leeds, and Morrisons in Bradford. Asda's head office is still based in Leeds. Though the Tetley brewery is long gone, it's still a big part of Leeds' history, and has paved way to make Yorkshire known as the capital of craft beer in England, with West Yorkshire being home to more craft breweries than London, according to CAMRA.
More iconic food and drink produced in Yorkshire includes:
Yorkshire Puddings
Yorkshire Tea
Wensleydale Cheese
Seabrooks Crisps
Rowntree confectionary (Smarties, Kit Kats, Polos)
Bassett's (Jelly Babies, Liquorish Allsorts, Sherbet Fountains, Mint Imperials)
Terry's Chocolate Oranges
Fox's Biscuits (that's Party Rings, folks)
Rhubarb (we're in the Rhubarb triangle, don't you know)
We're also home to the best chippy (Quayside in Whitby 2014) and the best Indian restaurant in England (Shimla Spice in Keighley / Shipley / Burnley, 2013 and 2016).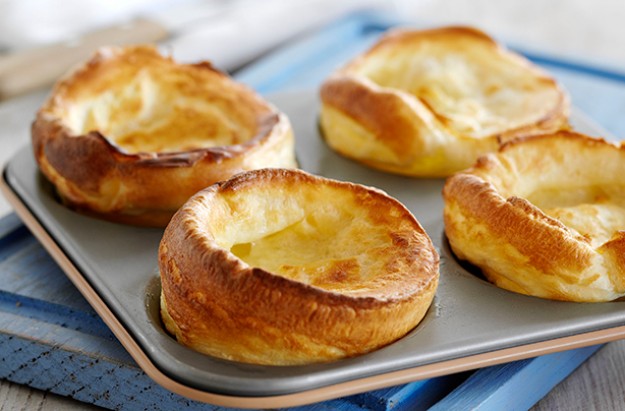 Cheap as chips
Ok not literally, but in comparison to plenty of places in England, the cost of living is far cheaper here. You could get the cosiest, cutest cottage in the heart of the Dales for £50 cheaper than a shitty garage in London. Need we say more? Come on.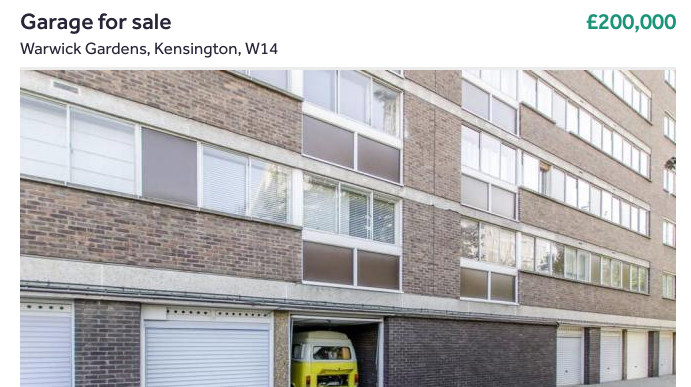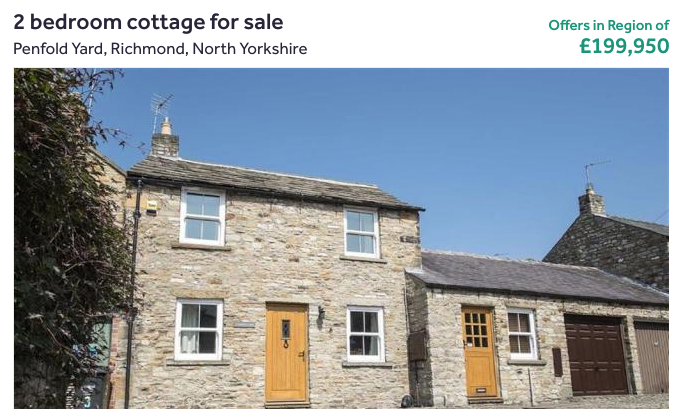 Leeds – a digital community
With over 70,000 jobs in Leeds relating to the digital sector, it's not surprising that Google chose Leeds to house their only Digital Garage outside London. It's a hive of digital activity with Glug Leeds and Hey! holding regular meet ups and talks around the city, and major digital businesses calling Leeds their home – NHS Digital and Sky to name a few. Leeds List say it all in their article Why Leeds isn't just a Digital Hub, it's a Community.
We designed the poster and flyer for Leeds Digital Festival 2016 which is set to return in April.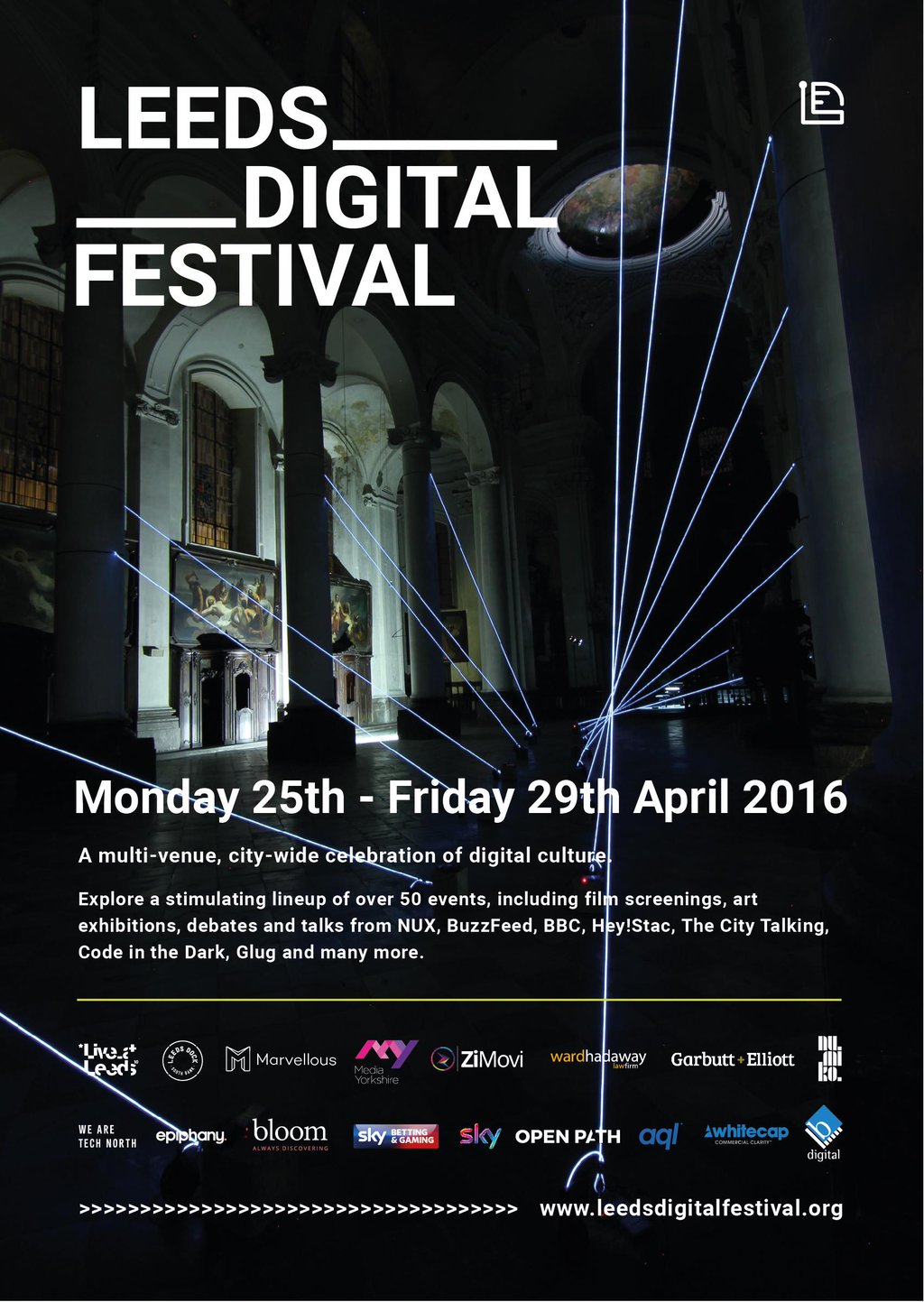 Do you have any other awesome reasons why Yorkshire is the best place to live and work? Let us know! @MarvellousLeeds