You've heard it before – SEO is one of the most important things to consider when running your own website.
It's alright for us lot that work in digital to throw jargon and acronyms around and say they're important, but what really is SEO, and why do you need it?
Search Engine Optimisation 
We use search engines so much that Google is now a verb as well as a noun. So, if you really think about how many websites there are out there (well over 1 billion) then how is your website going to compete?
That's where SEO comes in.
Google's Algorithms are put in place to ensure that the websites on the first few pages are only those who worked for the top spots in Google's search results. Google rightly believes that the more work you put in to get your website shown, the higher up your website will rank.
Sure, massive companies like Amazon will be able to rank highly for popular keywords – they've got the money to splash out on PPC (pay per click) and paid ads – but SEO is not something only money can buy. Don't throw in the towel before you've even started, as only a few tweaks here and there to copy can make a big difference.
Here's a list of simple things you can do to ensure your website has good SEO.
H1s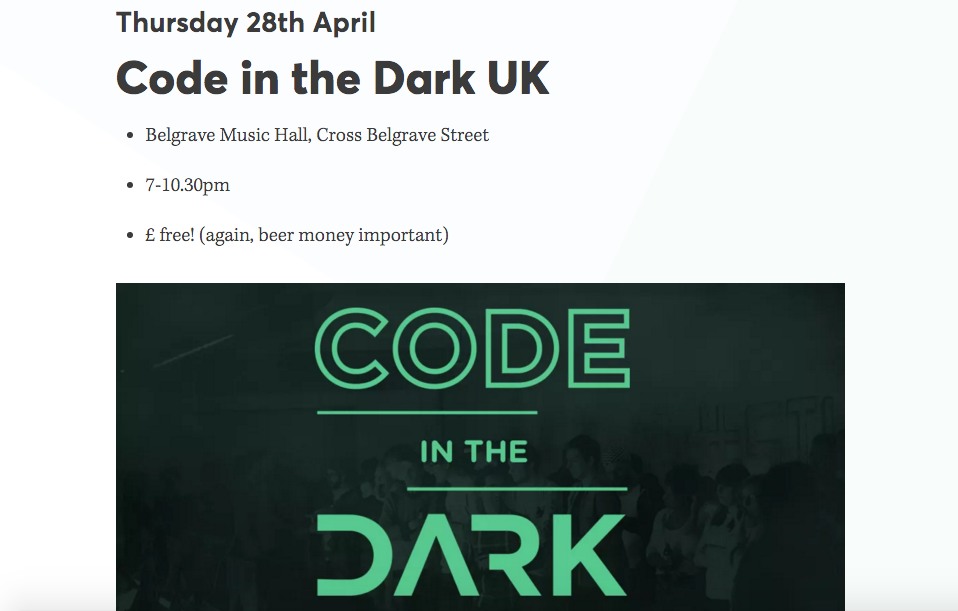 Headings (H1s, H2s, etc) are imperative in many ways. Firstly, they break up the text so that the user finds it easier to read that page. Secondly, they show Google what your website is discussing.
Ensuring that headings are properly formatted in terms of H1s, H2s etc means that Google will take note of them, but this means that your headings must tell Google important information.
This is an H1
This is an H2
This is an H3
There's no point in putting daft nonsensical headings, because Google, along with the rest of the world, won't know the first thing you're on about. Stick to the cold, hard facts, and leave those punny phrases in the body copy.
Your first heading should include your keyword in, as Google will then trust that the page's keyword is representative of the content.
Content
Content is easy to get right but just as easy to get wrong.
What should you do?
Include more than 300 words on each page
Use headings (H1s, H2s, H3s) and keep them relevant
Add text descriptions to images and other non-text content

Ensure whatever content is on the page adds value

Keep content fresh – update things on older pages and ensure that everything written on your site is still factual and correctly informative
What shouldn't you do?
Copy another website's content. Plagiarism isn't okay in any circumstance, but Google will punish your SEO heavily.
Write copy for the sake of it. 300 words of nonsense isn't helping anyone, especially you and your SEO.
There's plenty more in-depth factors that Google looks for, which are explained by Moz here.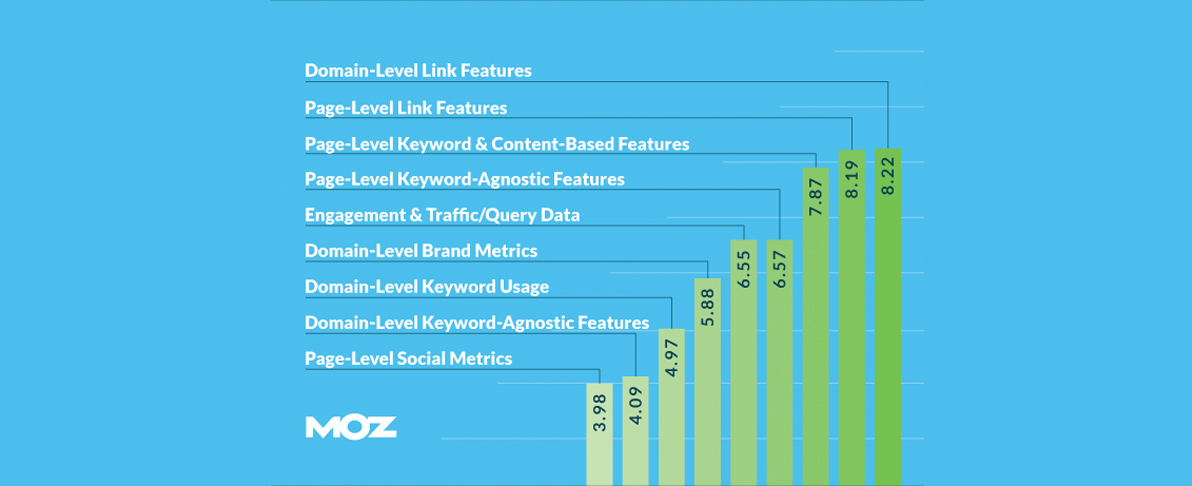 The Influence of Ranking Factors in Google's Algorithm by Moz
Keywords and links
Google will reward or punish your website's rankings depending on how well your page-level content mirrors Google's latest Algorithms.
Relevant keywords, together with updated and correct links, are all factored in, so it's best to go through old posts every now and then to spruce them up, keep them relevant, and in general catch them up with what Google wants (as this may well have changed since you last did it!).
URL structure
The basics of URL structures: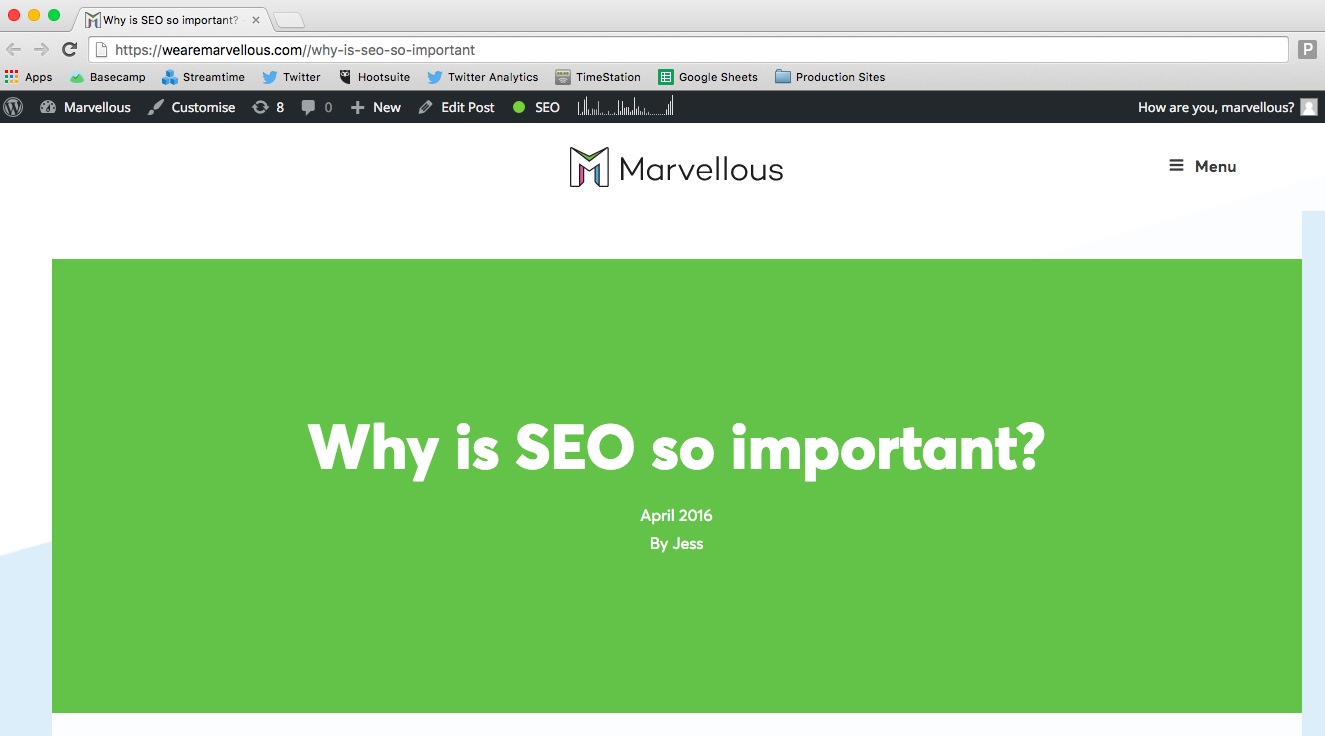 Ensure the URL is less than 250 characters
Try to make it relevant – does it explain what the post is about?
If the page section of the URL has more than one word in, separate them by hyphens (example: /why-is-seo-so-important) .
/ifyoudontusehyphensitshardenoughforpeopletoreadletalonegoogle
There are loads of tools to help with SEO management, a lot of which are free, so it's easy to upkeep each page and ensure that what you're doing is correct.
Yoast SEO
Yoast is a free SEO tool which scans each page of your site and indicates what could be improved. Some elements don't matter as much as it leads you to believe, but it's a great gauge as to whether the page is SEO-friendly enough.
Yoast measures SEO factors such as:
Keyword density
Meta description (containing the keyword)
Amount of body copy
Headings (and headings including the keyword)
Alt attributes for images
This screenshot is from our Leeds Digital Festival 2016 blog, which has scored excellently on SEO according to Yoast. It is relevant and to the point, with keywords, body copy and headings all correlating with one another.
What can we do to help?
We do all sorts of aspects that tie in with good SEO. Weekly blogs, meta info for each page, and keyword research are but a few things we can do to help any website rank higher for what will help their business. There are plenty of things that work in conjunction with one another to push SEO, and with good SEO comes.
Fill in a quick and easy form or give us a ring if this sounds like something you might be interested in!