From Valentine's Day to Yorkshire Pudding Day, we have many National Days – some are celebrated with simple hashtags on Twitter, and others have made their way to the forefront of marketing (think Mother's Day, Pancake Day etc.).
Take a look at the national day calendar in your 3pm lull – it includes everything from national creme de menthe day to talk like a pirate day (both in September, if you were wondering).
Those of us in Marketing have our work cut out for us when the bigger ones come about – love or hate it, Valentine's Day takes over every store front, tv ad and Twitter post. Any product or service can be tailored towards V Day, and if you don't believe us, here are some campaigns to prove it:
Sure, jewellery stores, restaurants, florists and spas have a field day – but just because your product or service isn't tailored specifically for romance doesn't mean you can't make the most of the hype!
Romanticise your social assets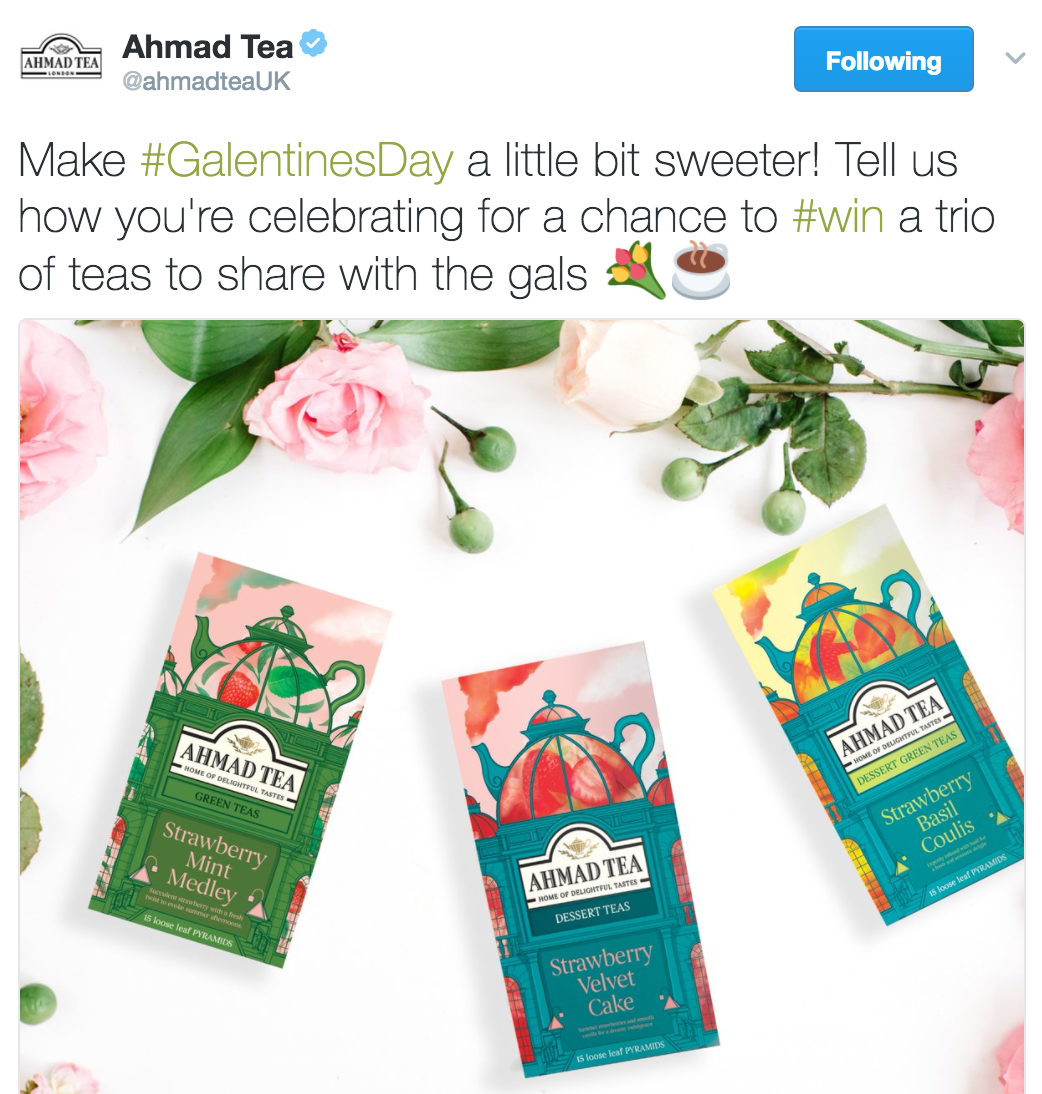 Leslie Knope from Parks and Rec came up with Galentine's Day – a day to celebrate the love between your gal friends just before Valentine's Day. Ahmad Tea (whose social assets are always on point) chose to use Galentine's Day to promote their brand, and included a great chance for customer interaction. Wonderful use of a made up national holiday to market a brand – and their rose-tinted photography is perfect for the most romantic day of the year, too.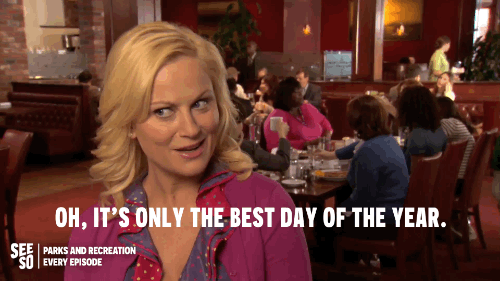 Completely disregard your product or service to board the #hashtag train
Best example is Big Yellow, the storage container company, who have blogged about how to create cardboard flowers. The only connection between the blog and the brand is that the flowers they have used as their DIY example are big and yellow. Fantastic effort.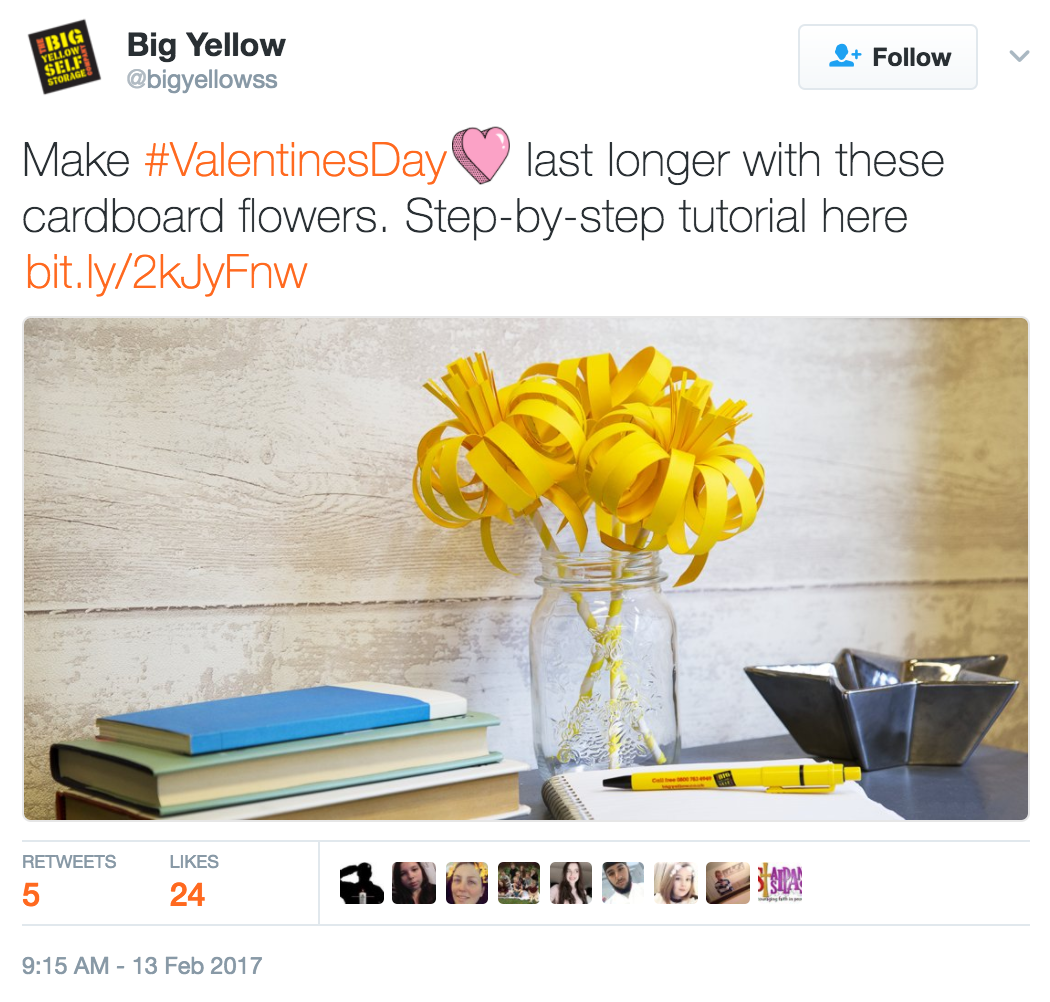 Share an image that links your brand to the celebration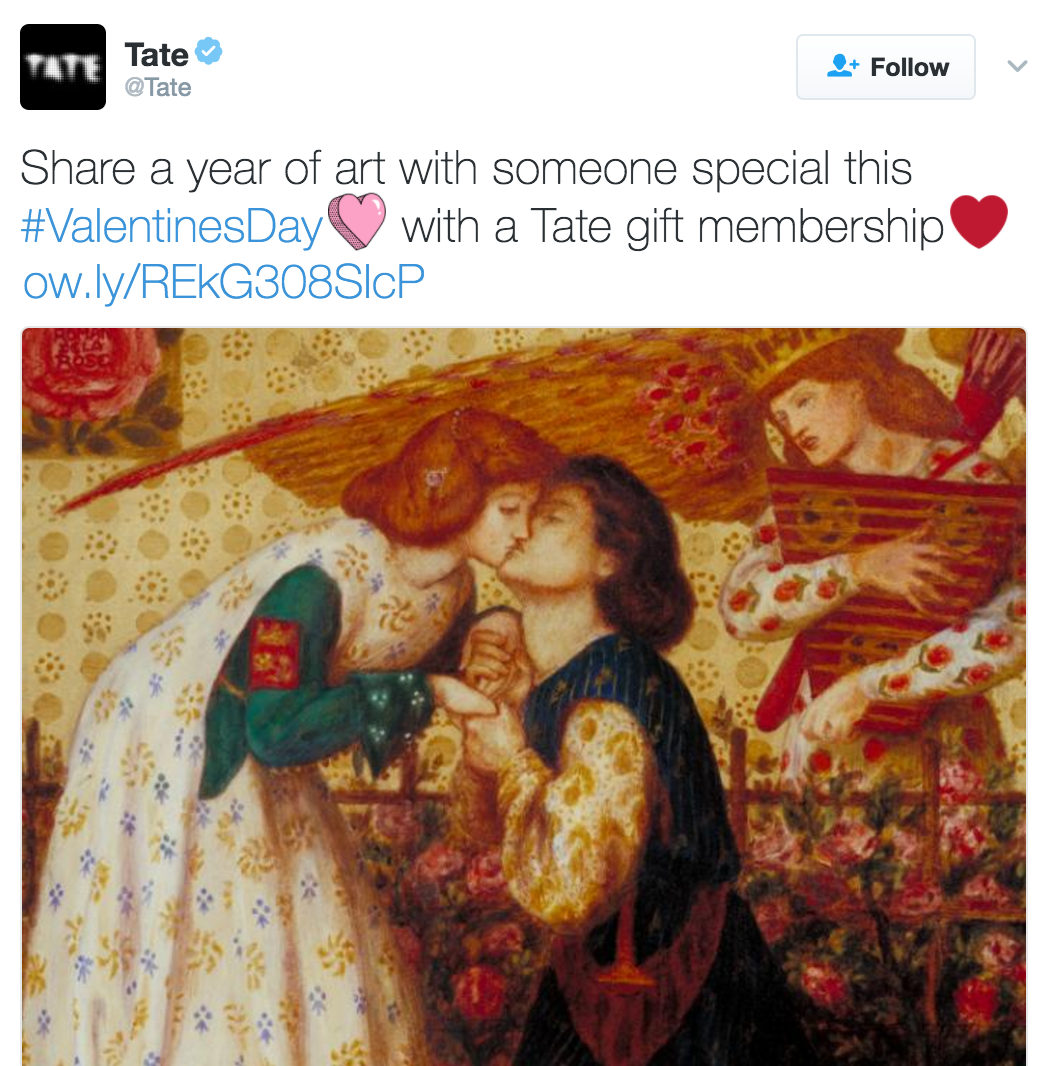 Share the love, like the Tate have, with an image that not only connects with the celebratory day in question, but ties in your brand / product / service / industry, too. Even better if the product can be bought online, as your user will be able to simply click on your Tweet and purchase it without any hassle. Quick and easy sales!
Use the popularity of the hashtag to fuel a competition
Everyone loves a freebie, and getting users to follow / retweet / like / favourite your competition post in order to be in the running, your brand will get marketed far and wide across the web. Centering a competition around a holiday or celebratory day, like Squirrel Sisters did, will no doubt boost your post's impressions. Double win.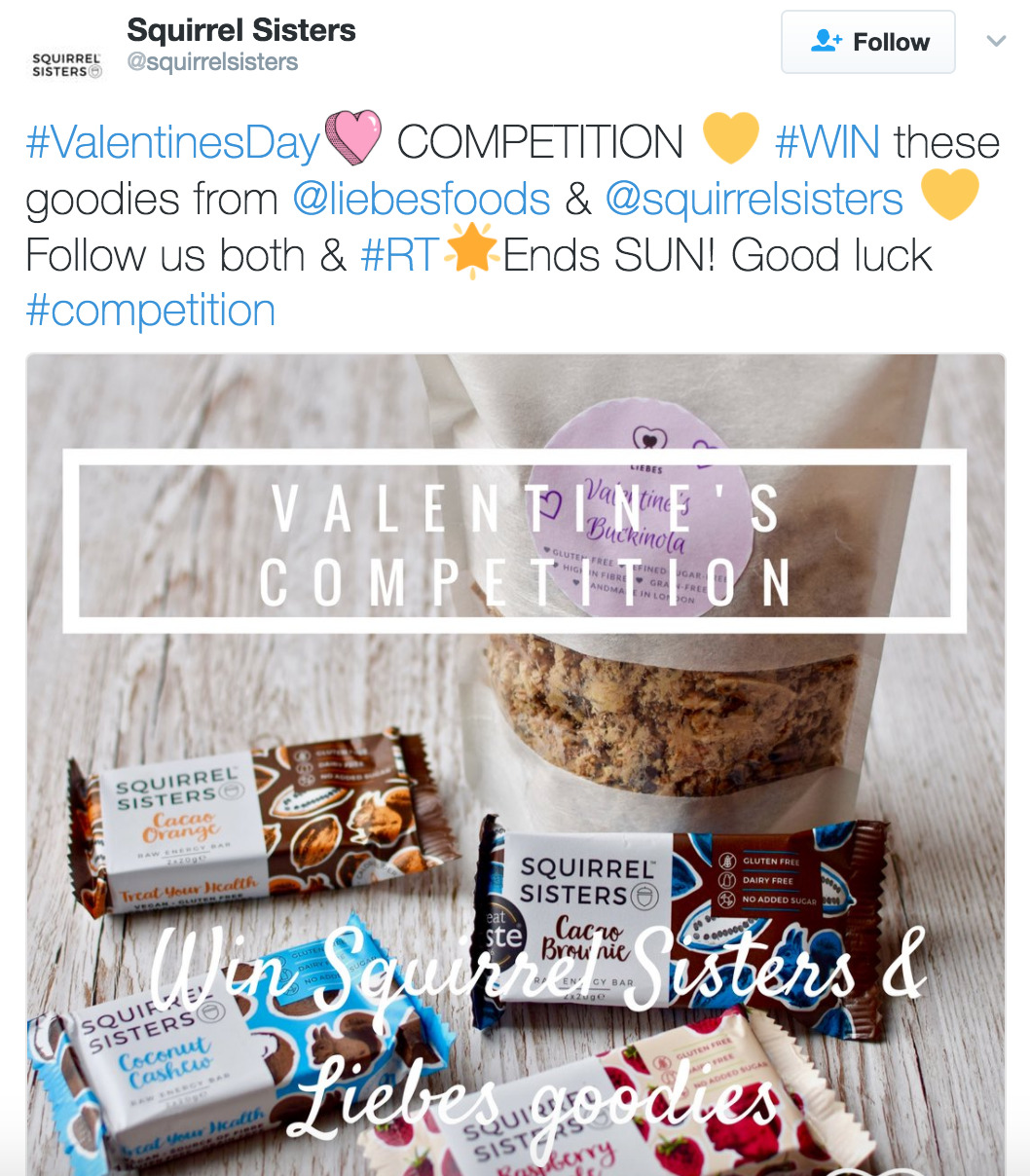 To conclude, jump on the bandwagon. You don't need an invitation. If it helps market your brand, there's always a way you can associate yourself with national days / holidays – whether it's Valentine's Day or National Cherry Cobbler Day (17th May – put it in your diaries, folks). We're a digital agency and we're blogging about Valentine's Day, and you'll bet your bottom dollar we'll jump on the hashtag too. Though we all know that website's are everyone's true love #happyvalentinesday
<3