It's fashion week, and with Leeds being nationally renowned for its shopping quarter, we decided to take a look at the best independent clothing stores our city has to offer.
Top independent clothing shops in Leeds
Trinity has a great selection of high street stores, and Victoria Quarter is a goldmine of high-end wares – and these are great – but tucked away in bustling arcades and famous city centre landmarks like the Corn Exchange or Kirkgate Market, are the independent – and arguably interesting – stops that make the local economy boom.
Each To Their Own
ETTO is situated on Duncan Street opposite the Trinity Centre. Its walls are laden with brands such as Blonde and Wise, ANONYMOUS, and their own label Alex Christopher.
A far cry from the mass production of the high street, they're a fan of limited edition runs and unique, statement apparel made in the UK.
Their stock is bold and enticing – prepare for lashings of leather, tartan, and daring (but beautiful) dresses. The products are striking and unique, and, as most bold things seem to be, like marmite – you either love checked drape dresses or… not so much (I am definitely the former). But who wants an independent that stocks replicas of Primark tops? Leeds is brilliantly diverse in most sectors, and that's what makes it so great to live, and work in.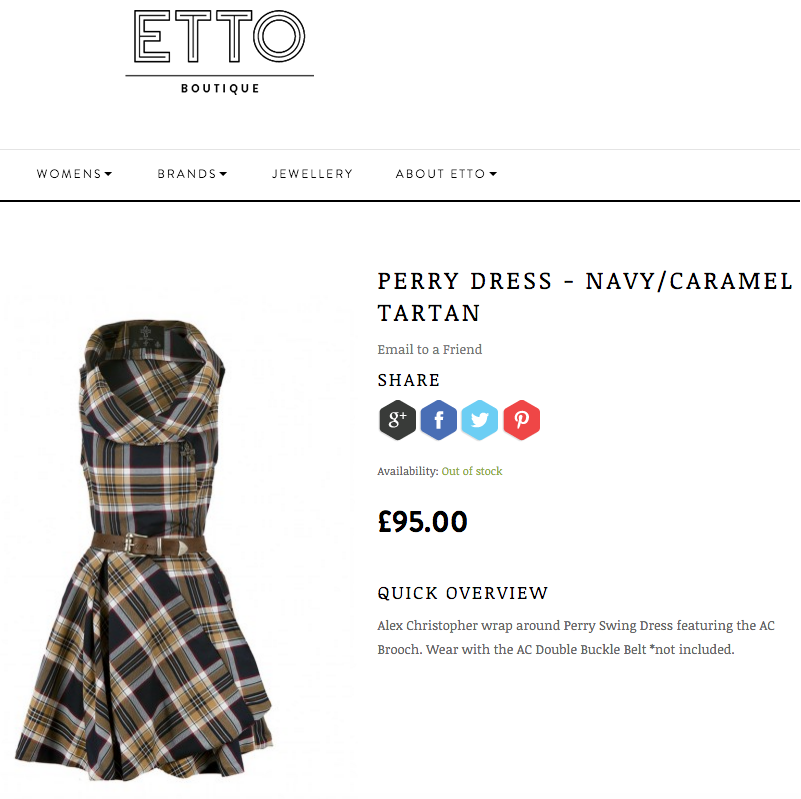 Lambert's Yard
Lambert's Yard started in 2013 as a pop-up designed to make use of vacant urban locations by converting them into  independent brand boutiques. It's now a fast-paced store (in terms of layout and style, think Urban Outfitters-esque) which doubles as an events space, and collabs with a number of charities and education-based programs. Their Journal on the website is a really compelling and informative read, too.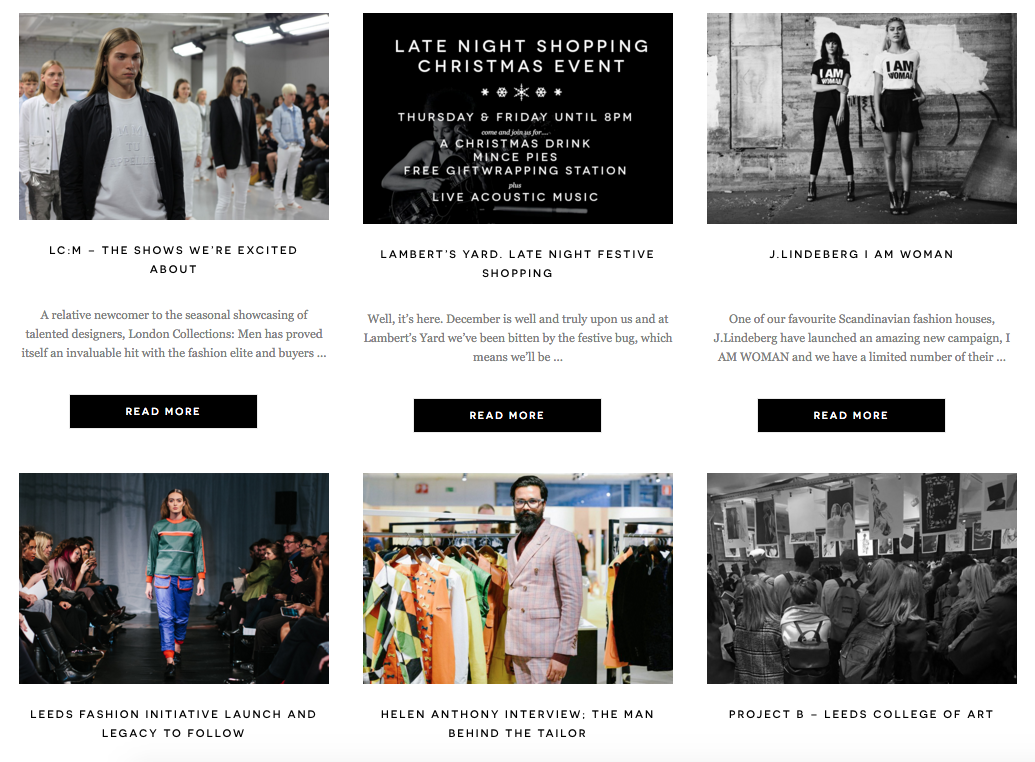 LY curates collections which exhibits new designers and manufacturers, providing an ever-changing spotlight to brands starting out. However, they do a whole host of things to support the local community. They're a champion of emerging talent, as well as charities which give encouragement to budding artists, like The Prince's Trust and The Leeds Fashion Initiative. We love an inspiring independent!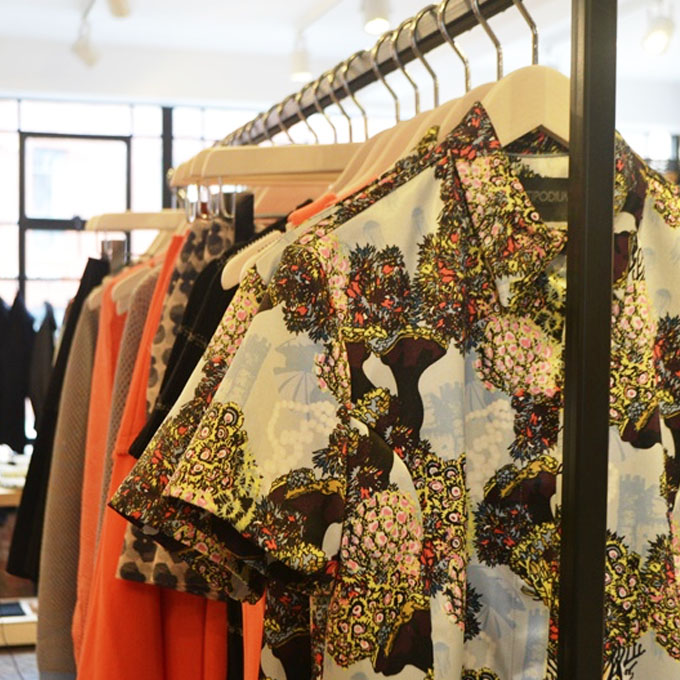 The Bridal Emporium
Bridal shops are boutiques full of dreamy dresses for big days, and the The Bridal Emporium is one with a twist. They celebrate independent designers and dressmakers, including their owners own couture range, and even stock vintage beauties, curating a collection from truly traditional to contemporary.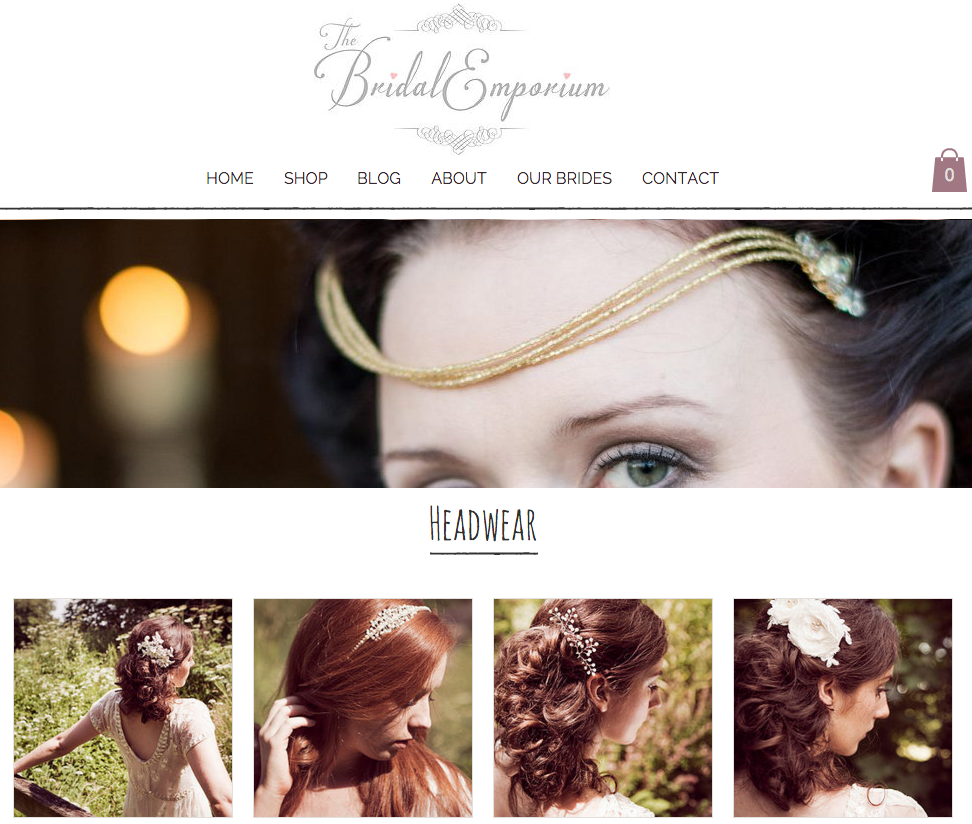 Their 'Brides' page on the website is like their real-life Pinterest board – snaps from weddings where dresses and accessories were designed and handmade in-house. The great thing about independent stores is the pride they take in their work. It's often lovingly showcased – no corporate extravagance – the designs can speak for themselves.
Chimp
Founded in 1998, Chimp has established itself as a strong, streetwear-stocking independent ever since. It's newly revamped shop (sourced with local materials) in Thornton's Arcade is the epitome of clean minimalism.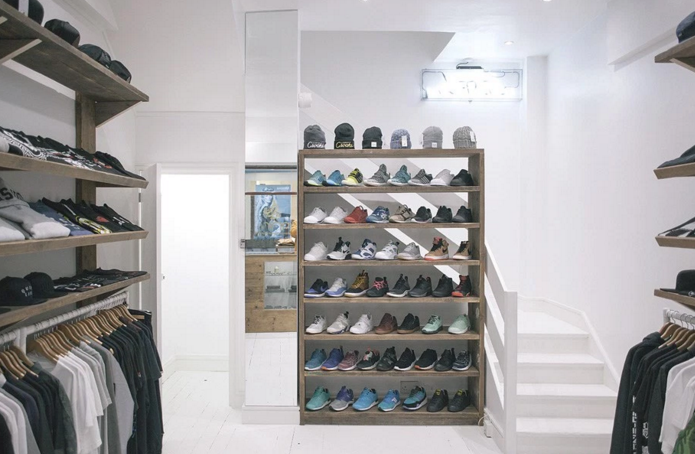 Their online store is brilliant for learning more about the brands you are buying. Their frequently updated blog and news page give you all the details of what's new to the store, and their impressive knowledge of UK streetwear proves how attentive they are to their stock.
They even host events, like Trick or Chimp, with other independents such as Reds True BBQ providing food, and Leeds Brewery supplying the beer. Independents supporting independents is what we love to see. #InChimpWeTrust
Herbert and Stella

Herbert and Stella believe in children being individual. With the way we dress often taking part in shaping who we are, the guys who set up the store wanted to ensure that affordable kids clothing wasn't just available in the high streets of Leeds city centre.
They stock children's brands as well as a few unique and vintage items – so there's a plentiful variety of choice.
Set in the picturesque spa town of Ilkley, just a short train ride outside of the city, means kiddie shopping doesn't have to be a nightmare day out. A summer's day in Ilkley is beautiful – have a peek inside Herbert and Stella, and other interesting independents, and when you're done, take the kids to the Riverside Gardens park – no city-centre tantrums or overly-bustling streets! Perfect.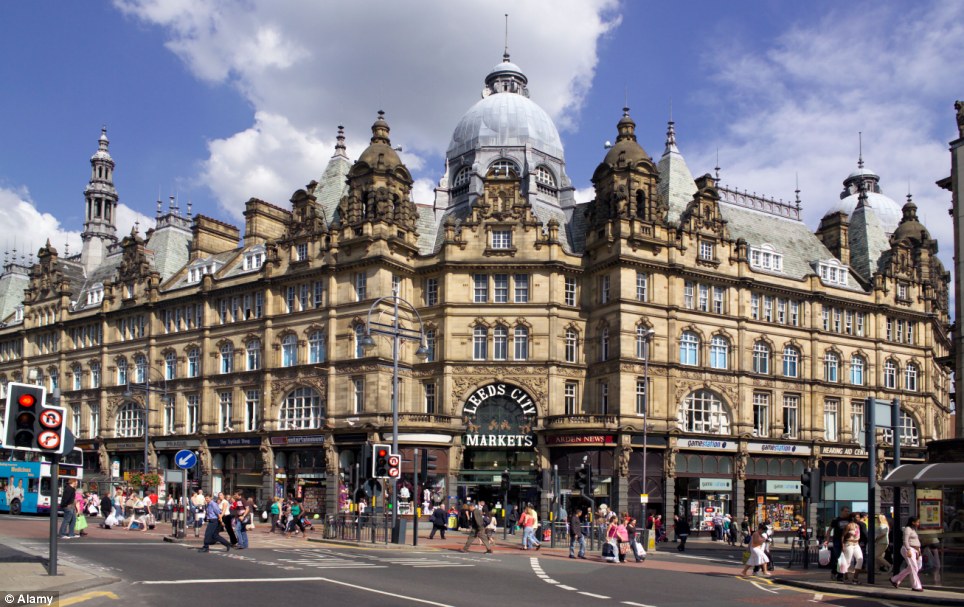 All in all, Leeds (and Yorkshire in general) has a pretty varied range of independent clothing shops. Whether you're scouting out locals in the city-centre arcades and markets, or exploring small towns and suburbs nearby, like Saltaire, Wetherby and Kirkstall, there's a torrent of local businesses that you can shop, eat, and drink in.
Remember, by supporting your independent, local businesses, your community benefits massively (60% compared to 40% from high street). Have a look at the Fun Facts in this blog on independent newcomers, to find out more.