At Marvellous, we absolutely love helping our clients improve their websites. We've put together our top 5 retail upgrades on Magento and eCommerce sites, that help make customers happy and maximise conversions!
1. Algolia product search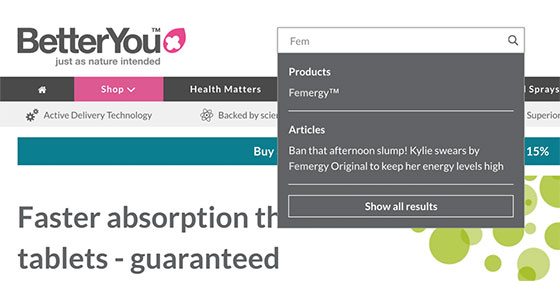 We've seen very impressive uplifts in sales thanks to this amazing search technology. Lightning fast, mobile friendly, auto-suggest – Algolia lets your customers find the products they want.

Customers tend to misspell search terms a lot – you can see this evidence in your Google Analytics. The standard search engines on Magento and WooCommerce are very literal – they only return results that match exact keywords. A major benefit of Algolia is its ability to learn common misspellings unique to your visitors. Algolia then displays the nearest matching search result, and bingo – customers can actually find the stuff they're looking for.
---
2. Up-sells, cross-sells and bundles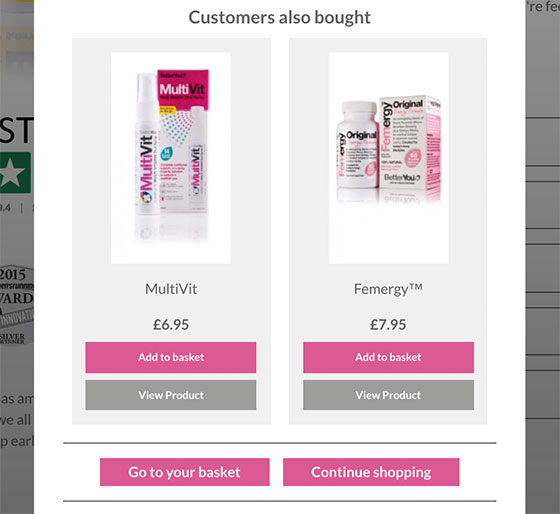 Effective use of cross-sells and bundles undoubtedly increase the Average Order Value – we see it time after time. This will help you achieve the maximum value from any conversion. Magento is one of the most flexible eCommerce platforms out there – its cross-selling and bundle engine can made very effective with the right design and configuration – and maybe a plugin or two. In some cases, we've seen average baskets increase by over 30%.

---
3. Customer reviews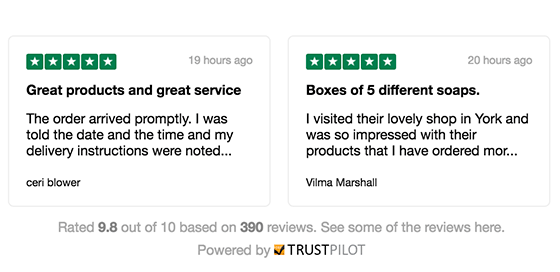 Ah, that old chestnut – integrating a proven review service such as Trustpilot increases customer trust in your brand, and makes the customer more likely to transact.
---
4. Countdown timers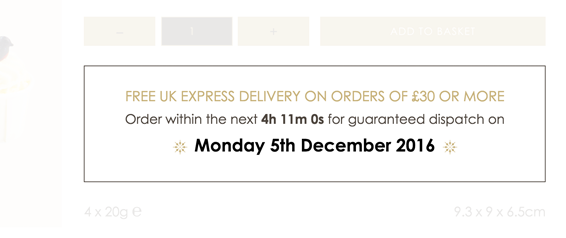 A brilliant way to convince customers to order there and then – why wait and miss the next delivery slot? We've built custom countdown timers for several of our clients, and in our experience, they're pretty effective in tipping a browsing visitor into a transacting customer.
---
5. Customer tracking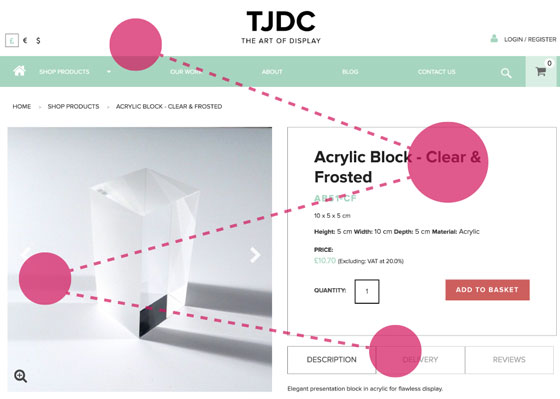 Not so much an upgrade as an essential building block, helping to improve Customer Experience on your site. Heatmaps, scrollmaps and videos of actual customers using your site – this type of tracking reveals any barriers to purchasing and shines a light on poor experience. Once you know what it is, you can fix it.
---
Get supercharged!
If your online retail site doesn't make use of these technologies, we would strongly recommend you start planning to implement them as soon as possible. In our experience, you'll get real returns either directly to your bottom line, or customer insights that will allow you to quickly improve your brand's eCommerce experience.  Drop us a line if you'd like any advice on implementing these upgrades.