Fashion and technology have worked and relied closely on each other for years.
Advancements in manufacturing technology and, more recently, a huge and growing presence of online shopping are both examples of how the fashion industry have harnessed technology to take their brand experiences to new heights.
Technology takes over the catwalk
Following on from fashion weeks across the globe, we've spotted some pretty nifty uses of technology that have cropped up and want to give you the lowdown on what they are and why they're exciting.
Contactless catwalk
It started with Lyle & Scott teaming up with Barclaycard to create the world's first contactless jacket with a bPay chip inside the cuff. Fashion retail are pushing payments to the limits of what seems possible, all in the name of a beautiful but functional customer experience.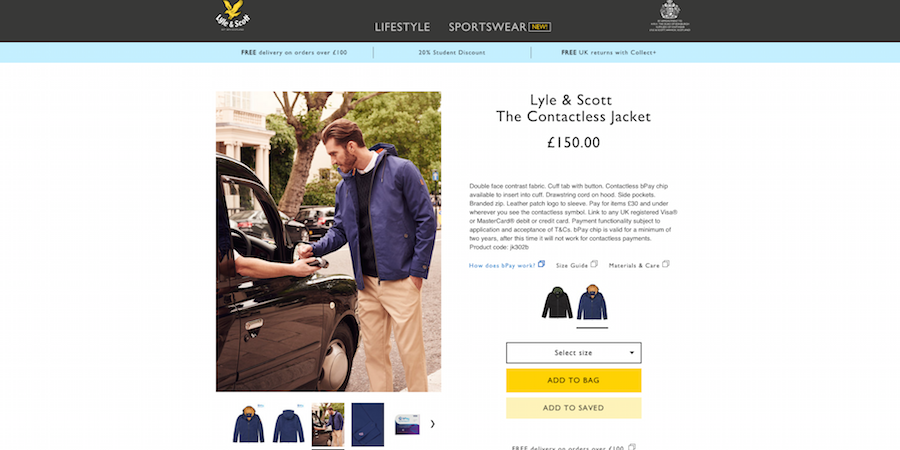 Now Visa Europe Collab, the super trendy innovation lab of Visa Europe, has partnered with Henry Holland for 100 days to attempt to create another experience similar. Every VIP sat on the front row of Henry Holland's London Fashion Week (LFW) wore rings created by the designer with a near field communication (NFC) chip inside while models wore smart brooches.
If a VIP wanted to purchase the outfit a model was wearing, they simply tapped the brooch with the ring, sending a payment to a virtualised, Bluetooth terminal. The details of the transactions were sent backstage where looks were immediately packaged and handed out to VIPs at the end of the show – impulse buying at its best.
This may seem like a distant and farfetched development but it could catch on sooner than you think. Europe have embraced contactless payments with open arms (the US? Not so much.) with banks and tech companies working together to make payments a totally seamless part of the customer journey. It may not be practical to implement something like this in a retail environment but the exclusivity and novelty of it could mean it grows in popularity at fashion shows. It definitely gets people talking!
Live-streaming fashion shows
Live-streaming of fashion shows isn't something new – the British Fashion Institute (BFI) stream about 95% of LFW shows from their website and via a massive outdoor screen in central London – but using Periscope, Twitter's live-streaming app, to broadcast the shows has opened up an entirely new world.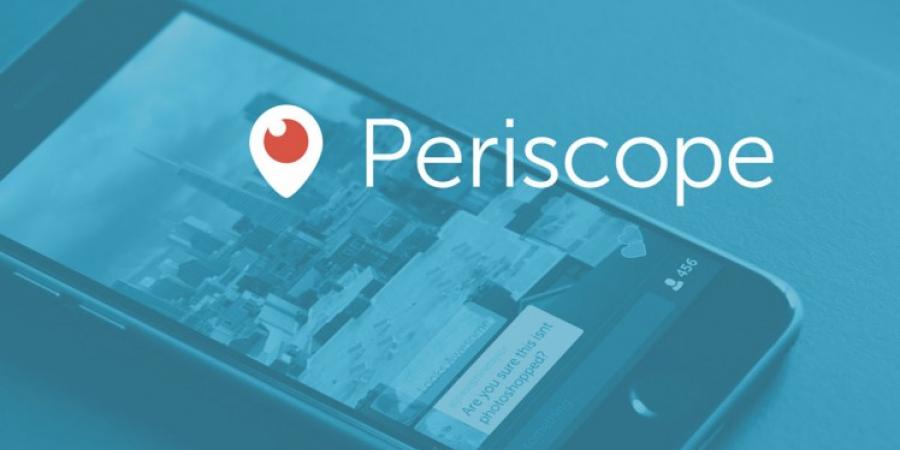 Periscope works by making you a 'Broadcaster', live-streaming the "world through your eyes". While you are filming, viewers can tap their screen to give the broadcaster hearts (like a digital applause). Broadcasters and viewers can interact using the chat function, encouraging the broadcasters to constantly engage with their audience. Once your broadcast is over, analytics show you the number of views, retention rates and number of hearts you received. Overall, it's a brilliant app and takes engagement to a new level.
It isn't just the huge labels that can benefit from the next level of engagement that Periscope brings. Fashion as an industry is aloof and mysterious, meaning any glimpse behind the scenes is precious and exciting! Showing live, behind-the-scenes footage of the frantic and fascinating fashion show process, Periscope lets people see the side of the fashion industry that's organic, natural and fleeting.
Engaging with a wider audience, awarding your loyal followers with more content and showing an elusive side to an already-elusive industry only means more interest. Interest = engagement = sales.