Being funny is underrated. In the creative industries, having a sense of humour can sometimes be pretty down on the list of priorities. There's a lot of po-faced agencies out there, who insist on creating serious, corporate and – let's face it – pretty boring work.
Give your work personality

Personality is one of the hardest things to convey in design – giving a brand charm – that indefinable quality that makes audiences smile, is a tricky thing to pin down. Julian Frost is an illustrator, designer, games designer and animator whose work does exactly that.
Based in sunny Melbourne, Julian Frost produces work that definitely sees the funny side of any given situation. His work is characterised by a surreal playfulness and a captivating visual style that has an instant shareability and undeniable appeal.
His work has been celebrated by the Cannes Lions Festival, D&AD, One Show, Annecy Animation Festival, The Webby Awards and the London Design Museum.
Dumb Ways to Die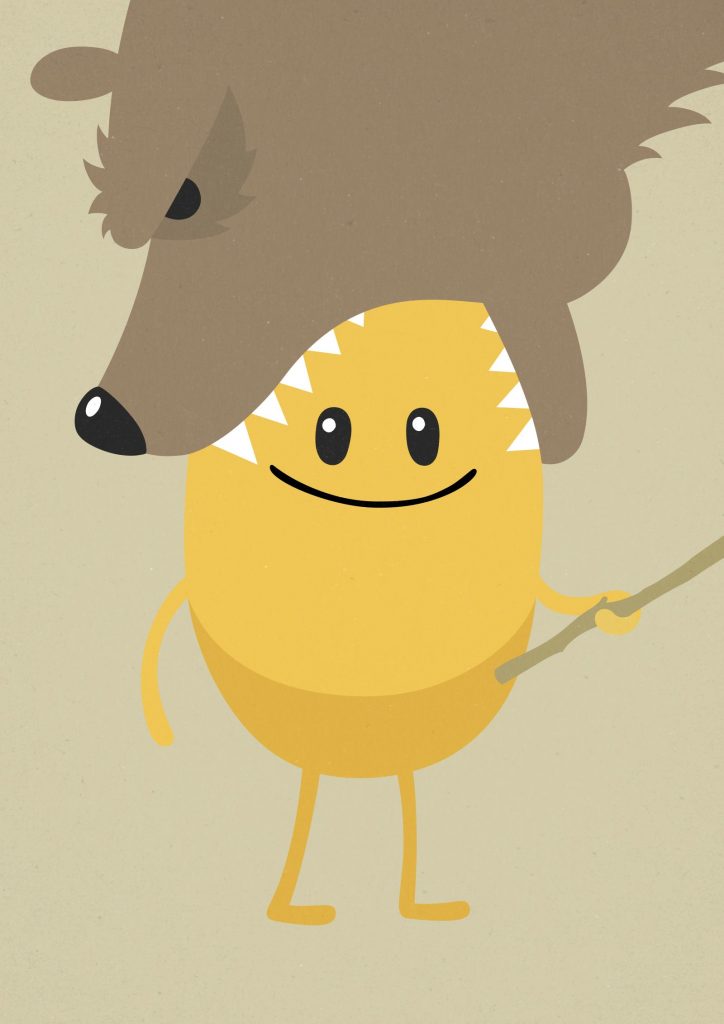 Julian's most famous work to date is the viral hit video 'Dumb Ways to Die', a hilarious depiction of a cast of brightly colours characters meeting their untimely end.
Created in collaboration with Melbourne Metro for the purposes of rail safety, Dumb Ways to Die was a viral smash in 2012. The goal of drawing attention to the foolish ways commuters put their lives at risk was achieved – gathering over 133,966,349 views and a string of awards in the process.
It's Nice That explore the idea of humour and design in this post by Steven Heller and Gail Anderson: "While humour can be a lure, it is best when it is offered as an extra dollop of enjoyment for the viewer. It can also be a "spoonful of sugar to help the medicine go down" for the designer in an otherwise sleep-inducing assignment". This rings true when we look at the dumb ways to die animation.
Safety notices from official bodies are often super serious, shock value affairs, full of foreboding music and disturbing images of dead or dying people. It's a fair assessment that if Melbourne Metro had opted for the conventional approach – their campaign wouldn't have been seen by over a hundred million people.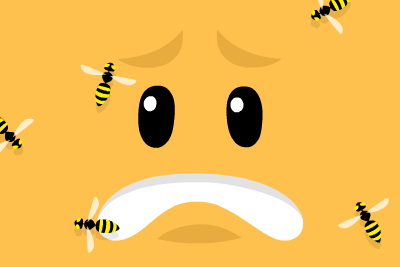 The hugely popular video was accompanied by a fun, simple game app designed by Frost, giving users the chance to save the characters from their gruesome fates. Strategies include killing attacking wasps, flicking piranhas, dodging the snapping jaws of a bear – and my personal favourite – applying mustard to a hot dog to feed to an unfriendly snake.
Julian Frost explains how to make design funny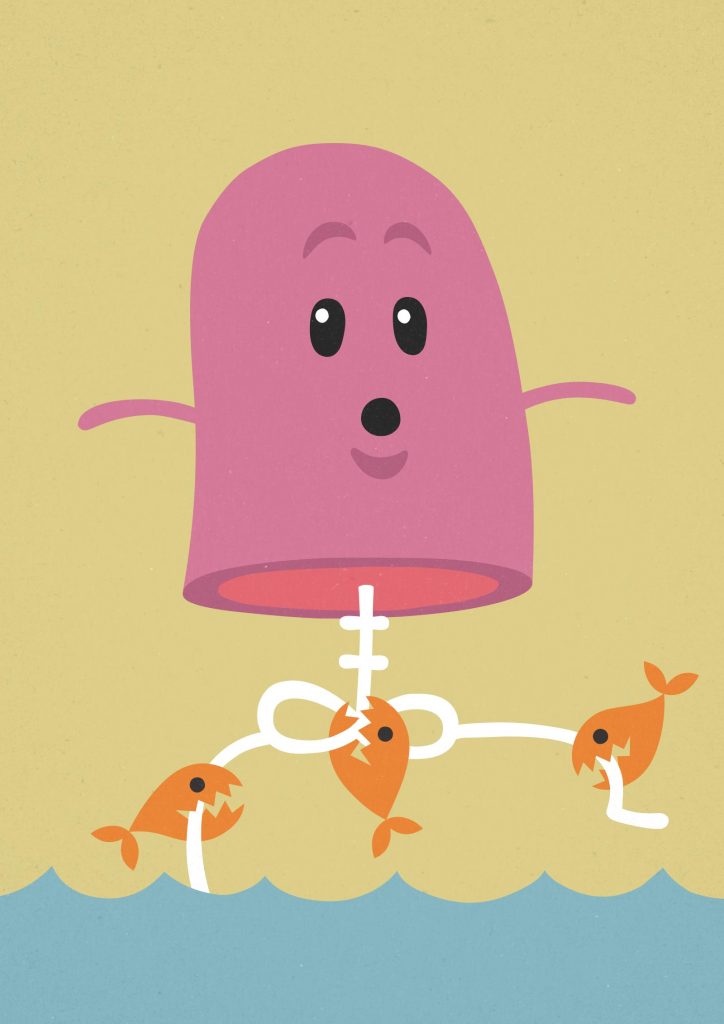 "[I do my best thinking] by accident, in the middle of something else" – we got the chance to speak to Julian about his process, what inspires him and how to make design funny.
We began by discussing his favourite things to work on: "Budget aside, my enthusiasm for working on something is down to how cool the idea is. The form doesn't much matter. That said I do like GIFs because I can generally complete them before my self-belief runs out."
But how and why is humour in design important? "Humour can be an effective way of engaging with other people's pain, the ridiculousness of the body, the ridiculousness of self-importance, timing, economy in presentation."
— Julian Frost (@newhaircut) April 20, 2016
"Personally I enjoy almost-aggressively-absurd visual comedy. I grew up reading Gary Larson. I'm much less funny than him but luckily I'm a better animator. In my artwork I aim for gently absurd visual logic, well-executed. If someone looks at it and thinks 'why on earth would a grown adult think of that let alone spend their time making it' then I'm happy."

"I enjoy the mechanics of comic timing in animation. Playing with the rhythms of setup and punchline is like making music."
"But the comedy I truly admire is character-driven, with warmth and humanity and desperation. Like The Office or The Royal Family or Rick and Morty. I'm just dicking about in the shallows compared to that."
'Thinking outside the box' is a cliche that I'm sure most people who are work in the creative industries are bored of hearing. But surrealism is a big part of why Julian Frost's designs work. I asked what else inspires him: "I just got a mortgage so I'm feeling quite inspired to get paid work at the moment."
"Other motivations, rated:
impress people (dumb)
satisfaction of giving form to idea (ok)
making as tool to understand world and own mind more (good)
competitive instinct (mixed)
pleasure of playing with colours and shapes (good)
help someone with something they really need out of the goodness of my heart (good I guess but usually annoyingly unsatisfying, creatively)
jealousy of way more talented creator (ok)
try to make someone laugh (good)"
Finally, we got his opinion on the state of the web design world – and whether digital design was too serious: "We live in serious times. Anything less than strict grid-based web layout is an insult to the struggles of the masses."