A website can be a big investment, and we understand that deciding to get a new one when the old one seems 'perfectly fine' can be hard, especially for a small business. There are many various factors that you'll need to consider.
To make it easier we've prepared a list of 10 questions that will help you decide if you need a new website.
1. Is your website responsive?
Responsive websites adapt to the size of the screen they're being displayed on, giving both desktop and mobile users a great experience. If you access your website on a smartphone and it looks the same as on your laptop, just tiny, that means it's not responsive.
We put this at the very top of the list, because if you still don't have a responsive website, you really need to catch up.
Why does it matter? Well, over half of the worldwide internet traffic comes from mobile devices now, so if you're giving all those people a bad experience, they'll go to your competition. On top of that, Google will penalise your website if it isn't responsive, pushing it down in search results. In both cases, this will have a dramatic impact on the amount of traffic that hits your website, so upgrade it as soon as you can!
2. Is is easy to manage content?
Older websites tend to be built on outdated technologies that often make it difficult to update and manage the site. Although this doesn't sound as dramatic as the previous point, being able to quickly update information, easily upload blogs and meta info, add new products, roll out promotions, or launch custom landing pages for email campaigns will have a positive impact on your business.
Updating websites used to be difficult, and often required users to know code, but any platform worth being on these days has a good content management system that will let you effortlessly change things and regularly provide your users with fresh content. We specialise with the biggest two – WordPress and Magento.
WordPress is a powerful content-focused platform that enables users to have full control over their website without having to type a single line of code – even when you integrate eCommerce functionality using the WooCommerce extension!
Magento is an impressive eCommerce platform with complex product management functionality built in. Both will let you easily keep your website up to date.
3. Is your current website fast?
Just like it does for websites that aren't responsive, Google penalises slow sites. If your website's code is bloated, uses redundant scripts and is packed with non-optimised images, it probably takes ages to load. This will not only annoy your users and make them leave the site, but also pushes you down in Google's search rankings. Not good!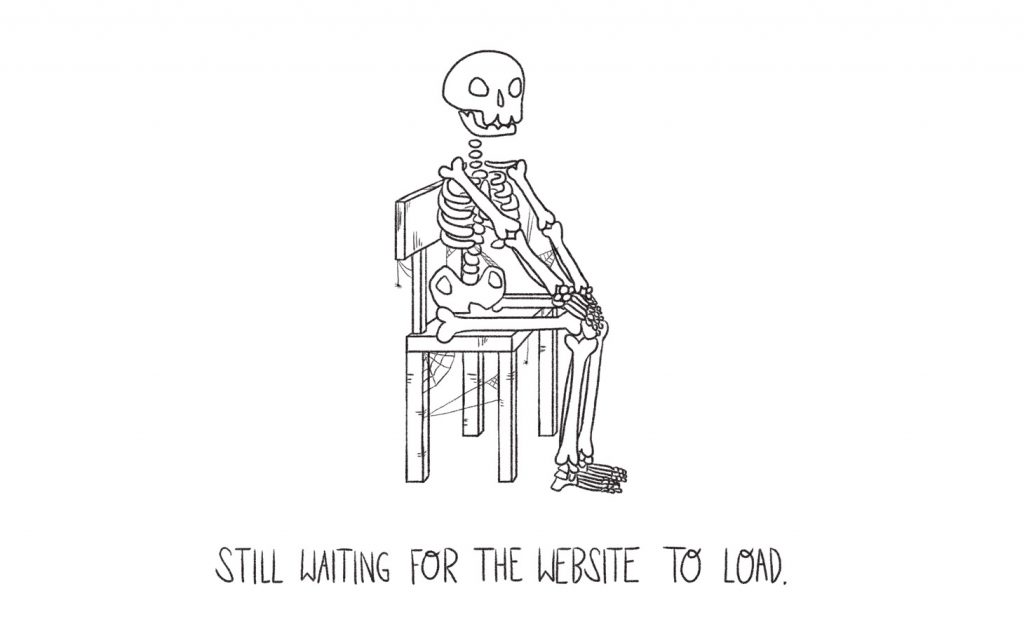 If you want to see how your current website is performing, use Pingdom's Website Speed Test. It'll tell you how fast your website is on a 1-100 scale and pinpoint all of the issues. It'll also give you a very detailed breakdown of performance what helps to spot pain points quickly. Anything above 80 is acceptable and anything above 90 is great!
4. Is it easy to use for your visitors?
Another key element of any website is usability. You might have heard of UX (user experience) before. It covers a wide variety of practices that make sure your website is easy to use, keeping visitors happy and coming back often. For someone who doesn't have experience in UX, spotting specific issues and finding solutions for them can be tricky, however, anyone will be able to tell that something is off. It's one of those 'I know something's wrong, but I'm not sure what exactly' situations.
So, how can you identify if something's wrong?
Get a few people to perform a task on your website, for example, ask them to purchase a product or find an answer to a question. Ideally they should be complete strangers, but if you know them personally, make sure to tell them their feedback – both positive and negative – will be very helpful to you. Observe them as they try to perform the task, see if they struggle with anything, and listen to what they're saying.
Bad UX can range from mild annoyance – 'I wish this button was easier to spot', through frustration – 'It shouldn't be this difficult to find my way around this website', all the way to giving up – 'I can't figure out how to use this. I'll just find another website'. Keep track of all the issues and estimate how severe an impact they are to your business.
5. Is the design up to date?
Although it doesn't sound as negative an experience for the user as your website's performance or UX, outdated design is probably the first thing your users will notice. The internet is still a relatively young technology that grows at a rapid scale. Design trends change rapidly too; what was popular a couple of years ago will now look like it came from the 90s. We are in the age of bold typography, flat colours and striking imagery, often supported by animation and videos. If your website feels small, full of text and 3D buttons, it may be time to update it.
It's not just about the aesthetic, either. A poorly designed user interface can cause usability issues as well, such as a difficult to read font size, tiny, hard-to-click buttons, and poor contrast. As we've explained in the previous point, the worse the UX of your website, the more people will abandon your site.
6. Does your site look clean and organised?
Websites tend to grow over time. You added some extra content here, a new plugin there, the team expanded from 10 to 30 members, and suddenly a website that was designed for half the amount of content has outgrown itself and starts looking messy (just like we do after having a massive Christmas Dinner). No one wants a messy website (or a bloated stomach)!
Your first thought may be to go back to the same amount of content and functionality that was there at launch. However, that's not easy and surely not useful, as the website should accommodate your needs, not the other way around.
The better solution is a content audit, where you analyse everything that is on the website and make sure all of it is still needed, and then a redesign that accommodates the new information architecture and functionality, bearing in mind that again, your business might grow, so any new website should be able to handle this expansion fairly effortlessly.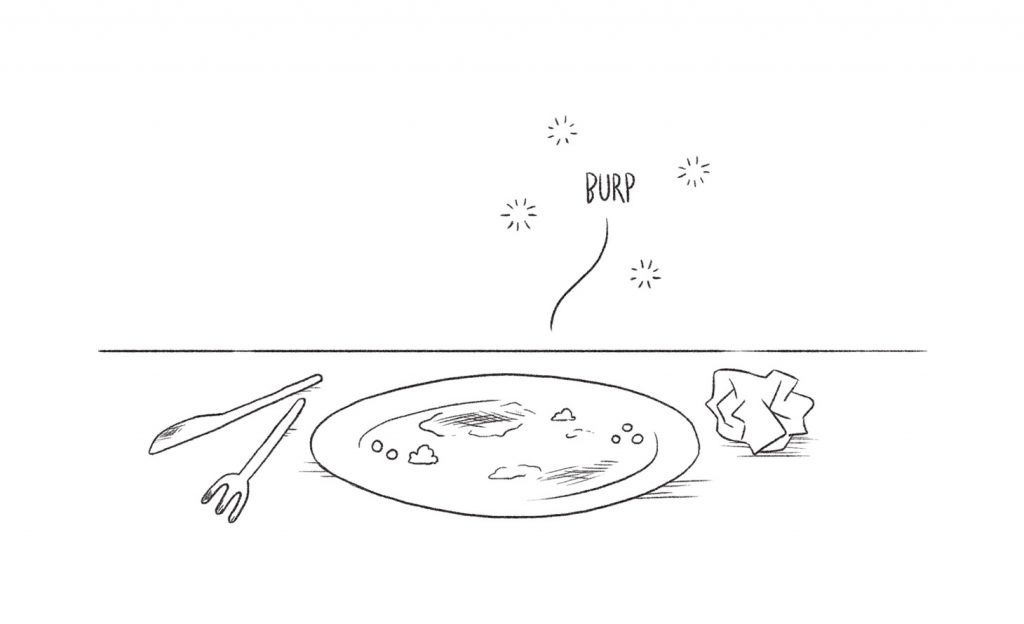 7. Do you have any tracking tools or Google analytics installed?
Can you see how your site performs, what pages are popular among your visitors, how many of them search for things, how many browse for specific products?
Tracking is incredibly crucial for monitoring traffic, finding potential dead ends and seeing if your marketing campaigns are working. It will help you decide which parts of the site need tweaking and what to focus on; similarly, what content is well read, and what goes by unnoticed.
If you don't have any form of traffic installed, our recommendation is to set up a Google Analytics account as soon as possible and start collecting data. You may need help to fully harness its potential, but even on a basic level it'll help you spot some issues, and see how your website stats compare on a daily, weekly and monthly basis.
8. Are you where you want to be in Google searches?
As we've mentioned before, there's a lot of factors that have an impact on your position in Google searches. No one really knows the exact recipe, and it changes at an annoying quick pace, but the main ingredients include clean and well-written code, fast performance, good content and responsiveness – in short, a well designed, well developed, and well managed website.
While content is something that could be improved without having to rebuild the website, the other factors depend on how well written and fast your current site is. Tweaking bits of it may be enough, but if the code is outdated, a complete rebuild will be necessary, especially in the case of non-responsive websites.
We don't like to boast, but we're really good at SEO and helping our clients climb up the Google ladder. Of course, it will be incredibly difficult to beat the giant and well-established companies on the biggest keywords, but focusing on less obvious, long-tailed ones has brought a lot of organic traffic to many of our smaller clients. The first step is to identify exactly what keywords you want to be targeting, and which are achievable goals.
9. How old is your website?
If you're unsure about any of the previous points, this is a good question to ask yourself. Generally speaking, anything older than 3 years old should be looked at to ensure it stays up to date. Web is changing really fast, new technologies seem to be popping up at least weekly, and design trends are continuously evolving. New platforms will provide you with more complex functionality that will power up your website, letting you to achieve more.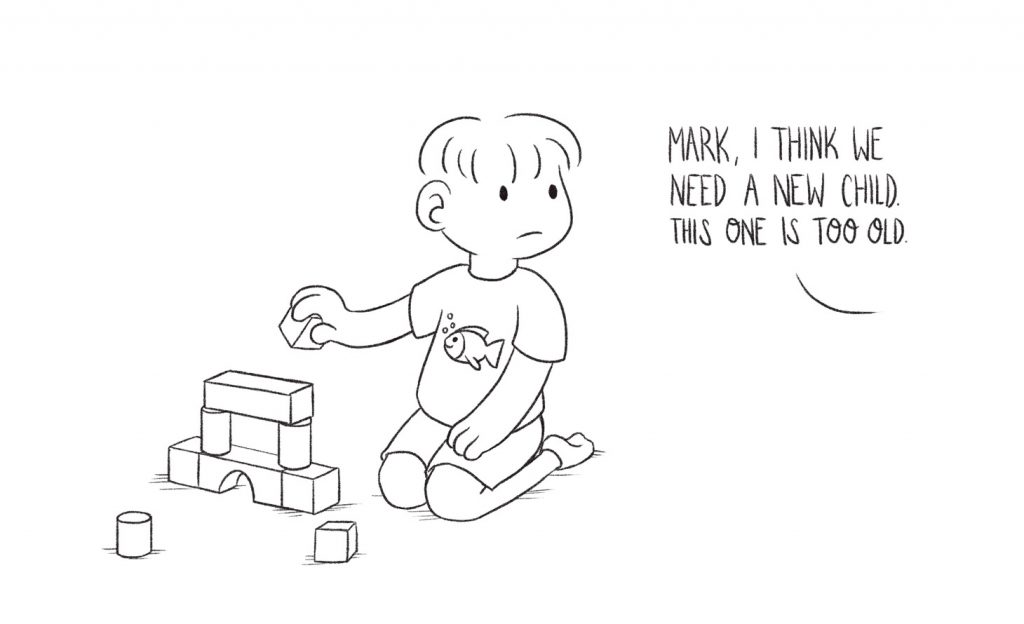 If you want to stay cutting edge, consider investing into a new website, or if you're happy with your platform and core functionality, consider a design refresh, new pages, additional functionality, or using plugins.
10. How do you compare with your competitors?
Finally, have a look at what your competition is doing. Do you feel like you're falling behind? Or are you on a similar level, making it easy to leap ahead? If you're still undecided, this point may help you make up your mind!
Phew! That's a long list, but we're hoping it'll be really helpful in deciding if it's the right time to invest into a new website yet. If you think you'd like a shiny new website, or want to invest in updating certain elements, we'll be more than happy to help consult and help your business reach its online potential!
If you have any further questions or want to have a chat, don't hesitate to contact us. We'll do our best to help!