The world of luxury interior design faces losing credibility in a world that's becoming more focussed on Amazon wish lists than elaborate showrooms – with many interior design brands struggling or reluctant to try to emulate the same sophisticated and impact of a physical space online.
Decorex International 2015
We attend lectures from some of the industry's most revered figures: magazine editors, stylists, and the designers themselves, all sharing knowledge about the sometimes conflicting domains of digital and design.
We explored the show, speaking to designers and industry experts and caught up with the guys at Lapicida, whose interior design website we designed and developed in 2014.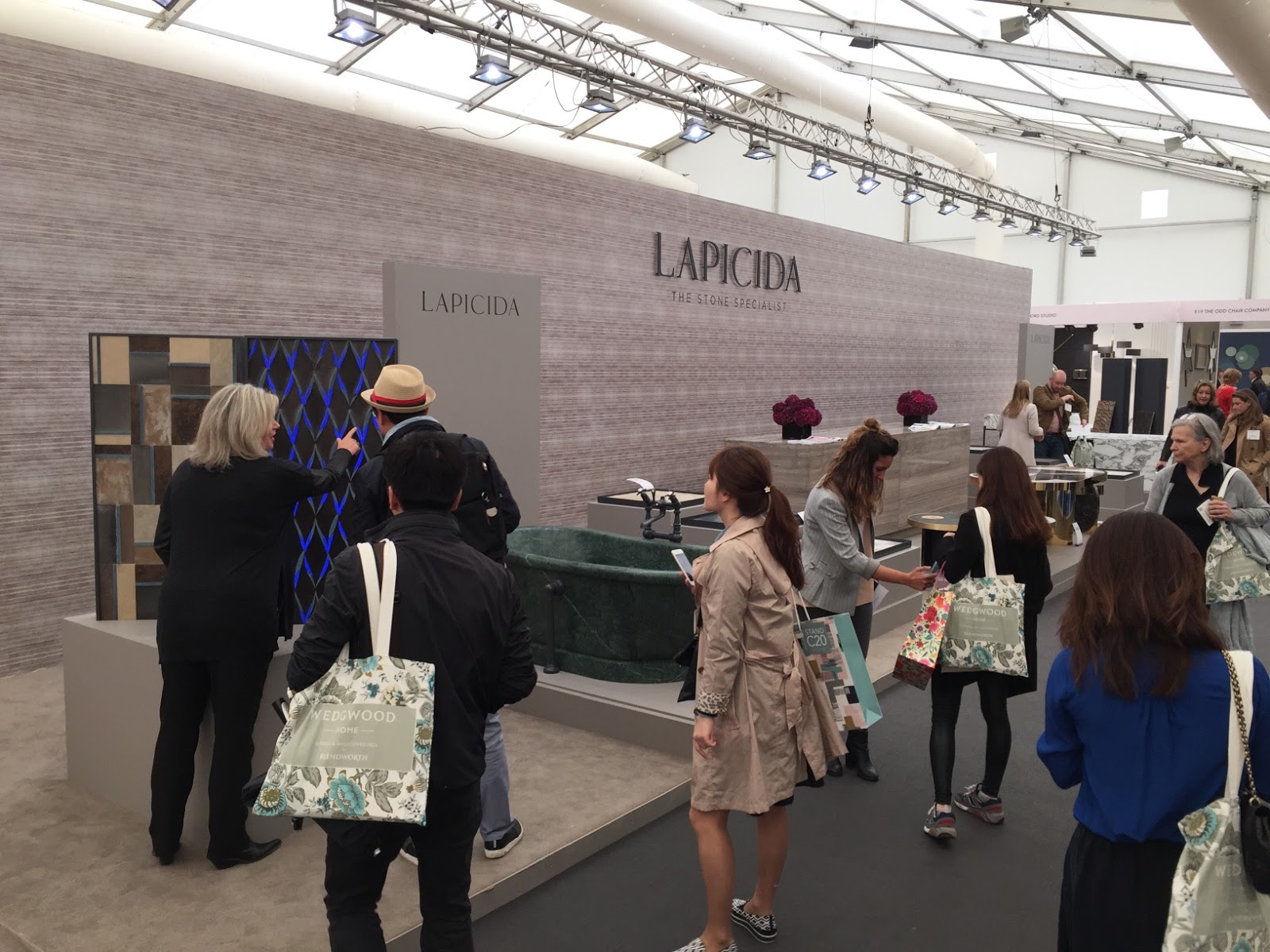 The main challenge for businesses based so fervently in the physical is how to accurately reflect the craftsmanship of their products and high end brand ideals on a 2D digital platform.
Interior design websites thrive online
So, does interior design cohabit smoothly with the web?
Investing well on an interior design website, as well as utilising social media (like these excellent Instragram accounts) means that brands are no longer limited to shop windows, or miniscule ads in the paper. Websites, blogs, social media accounts (or all three at once) offer fruitful new avenues for brands to promote the products, services and lifestyle that are central to their brand.
Abigail Ahern: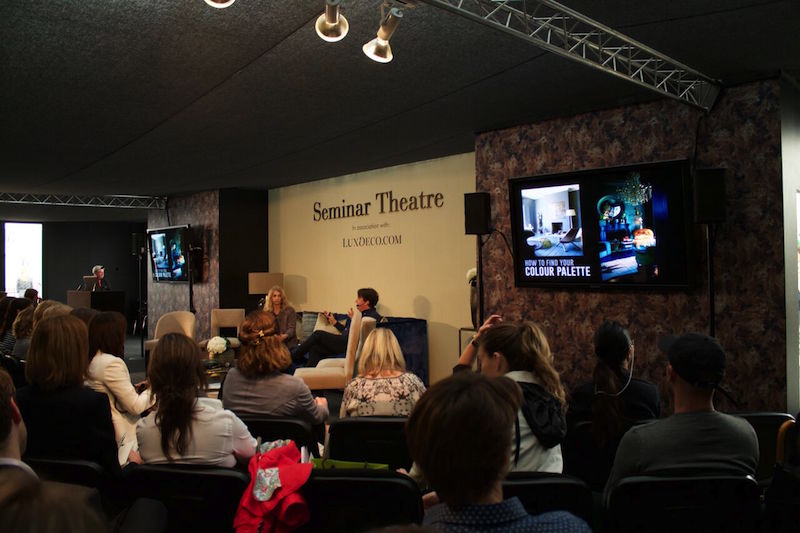 The importance of colour in interior design
"Online is just as important as bricks and mortar" exclaimes Abigail Ahern, a bright and brilliantly successful interior designer during her talk at Decorex. She argues that the inspiration overdose of the internet and sites like Pinterest have meant that ideas are easy to find, but often the real trendsetters have already moved on; "The more you follow trends, the more it dilates what you really want to achieve."
Ahern suggests that moodboards are fundamental to successful design, which is something we definitely agree with. Our design and creative team will create a moodboard full of illustrations, sketches, screenshots and concepts while working on every website we make. Arranging colours, words, shapes and ideas can be a great way of developing a brand, or learning how to apply an existing brand to the digital landscape.
While the internet is fast-paced and trends come and go in a heartbeat, Ahern defines interior design as a slow journey, not continuous transition. We agree. Creating a website means investing in a digital space that can offer you brand value for years, not weeks.
Digital is the future of interior design marketing
A well executed website can be asset to a interior design brand in the same way that an impressive showroom can (just look at these
excellent website examples
we discovered).
There are a plethora of contemporary website features that can capture the vibrancy and potential of a interior design brand, from animations to embedded videos, interactive showrooms and high end photography, integrated social media to online room previews – the possibilities are endless.
See you next year, Decorex!