It's the season to get excited about your holiday – whether in Santorini or Scarborough, here is your new summer reading list. We've collated what we think are the most informative and easy to read websites and books on web design, and present to you…
Design is a Job by Mike Monteiro
"I wrote you a book. It has a spine and by the time you're done reading so will you," – Mike Monteiro

In this book, Mike Monteiro discusses everything that a designer faces on a daily basis. From charging for your work to working with others, Mike informs and entertains with examples from his own vast experience about the right processes to follow in any given situation.
Klaudia, our Marvellous designer and illustrator, explains: "it's the most important book to read for anyone who wants to be successful in the web design industry". The book talks about design from a business perspective, so is brilliant for those who want to flourish within the industry. There's a difference between being great at website design and being able to get a client's work done well without falling out with everyone in the process!
Design is a Job talks about design from a business perspective and will help you build confidence in all aspects of your role, from getting the right clients, contracts, quoting, presenting your work and getting feedback.
It has plenty of advice that will help you solve common problems and navigate this chaotic industry. Not to mention, Mike's writing style will make the read an absolute pleasure. We can guarantee his 'no-bullshit' approach and sense of humour will quickly grow on you!
The Shape of Design by Frank Chimero
"If we stay on the surface and do not dig deep by asking why, we're not truly designing" – Frank Chimero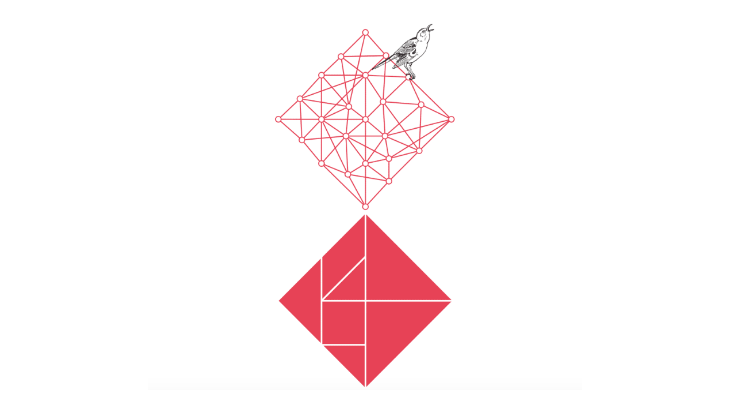 The Shape of Design is all about design theory. Frank Chimero has an extensive background in design, having spent 10 years running his own studio before becoming the design director at Habitat. His client list is impressive to say the least, with the likes of Starbucks, Facebook, Bloomberg, Nike and The New York Times on his resumé.
He's now an accidental writer as well, and his philosophical publications on design, and frequent blog posts have helped designers across the world for years.
This book delves into the thoughts behind the design. The theories. The concepts. It makes the reader journey through their design processes, and hopes to educate designers in ways to better their work in a mental, physical and practical sense.
The Shape of Design is a philosophical viewpoint, looking at How's and Why's, making sure the reader understands how to create and understand concepts, strategies and research. It's far more than just a book on how to design. It discusses how to problem solve, why the thought behind design is so crucial, and how to maximise your potential by thinking a little deeper.
"The primary purpose of the design is to have it do something particular, not be any particular thing. All of this implies that design is a field of outcomes and consequences more than one of artifacts. The forms that designers produce are flexible, so long as the results serve the need" – Chapter Six, Context and Response
Web Designer News
The Webdesigner News website is an ever growing collection of the best design news, blog posts and events.
It's categorised into realms of different elements of design, including typography, apps, business, website design, UX and infographics. Pretty much anyone working in digital would make good use of this site's plethora of interesting insights. If you love reading through bits and bobs about the industry we all love, you can sign up to receive emails on daily news.
Anyone can submit their articles to Webdesigner News too. If you write about any of the above, you can submit that URL to the site and, if approved, it will be published on their site and social media accounts. Because of this, the articles featured on the site are by such a diverse range of people that its readers aren't being subjected to just one opinion. Good stuff.
Don't Make Me Think by Steve Krug
"Occasionally, time spent reinventing the wheel results in a revolutionary new rolling device. But usually it just amounts to time spent reinventing the wheel" – Steve Krug

When a book has sold over 40k copies in 20 languages, it's obviously not a bad read. Steve Krug's goal in writing this book was to help people to learn to think about being a usability expert (and his word is gospel because he is a well loved usability expert).
He wants his readers to understand that designing for the web means creating something that doesn't just look fabulous, but works from a usability and functionality point of view. It's all about navigation and informative design.
In 2014 he revisited his book and produced an updated version: Don't Make Me Think (Revisited) including new chapters catering the increased use of tablets and smartphones.
What's so great about this book in particular is that it can teach beginners whilst also making the more experienced designers remember the most important basics.
100 Things Every Designer Should Know About People by Susan Weinschenk

This book is brilliant in terms of key information in chunk size bits, with lots of imagery to emphasise each point. Susan Weinschenk explains the psychology behind how people visualise web pages, the way users tend to navigate, and general behavioural patterns – very useful for any budding website designer, or those who want to delve deeper into why and how designing one way works better than another.
Here at Marvellous we love this book for one simple reason: it keeps us engaged with who we are designing for. Our founding partner, Simon, just re-read it after a couple of years and swears by it.
He says, "it's a great book which enables you to put small nuggets of insight and research into practice straight away in your design work.
Understanding human behaviour is crucial to good design, and the author references a wide range of studies and concepts, and covers them in all a succinct, easy to digest format."
So there we go. We highly recommend this one.
Smashing Magazine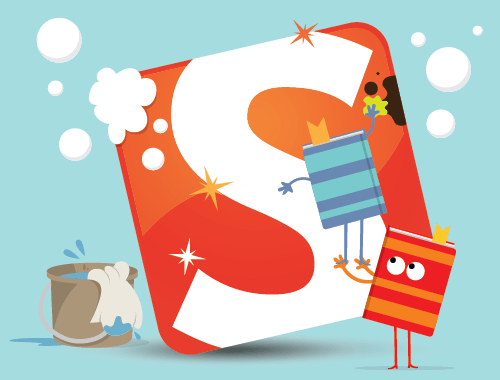 Smashing magazine, like Webdesigner News, provides not only visual design articles and info, but also code, UX, development, and bits of marketing. It's split up into easy to navigate sections, including WordPress (essentials, plugins and themes), Graphics (PhotoShop and Fireworks), and Coding (CSS, JavaScript and HTML), amongst all the categories you'd expect from a website for designers!
What's great about this magazine is the way articles are written – even if you're not a super experienced front end dev, you can still follow what's being said about code or anything else for that matter, and you will learn something too! Smashing.