Creative roles require a thick skin. By their very nature, anything that involves creation has an element of a personality within it – making it easier to take criticism as a personal slight. But how about when the criticism is intended to be personal, let's say – because of your gender?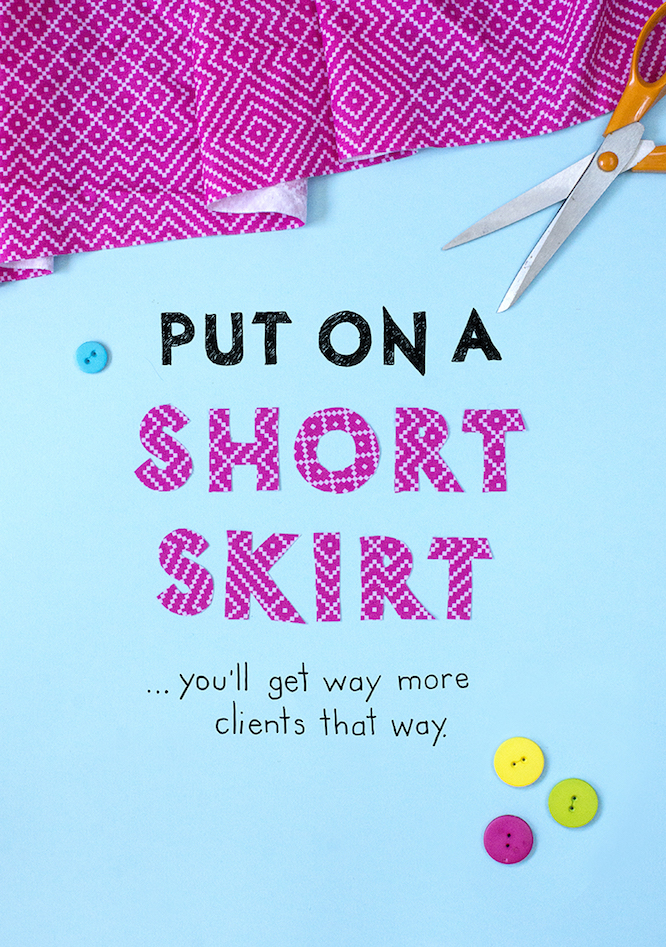 Lisa Maltby is an artist and illustrator from Sheffield. Her latest project is composed of 12 works of art inspired by various insults and putdowns she's endured during her career. The quotes are from acquaintances, fellow creative professionals, people within the industry and go some way to explaining why it's often harder to be a woman in the creative field.
Lisa Malty
I got the chance to speak to Lisa about her project, who explained: "Every day people will always make passing comments about creative careers because they lack understanding of what the work entails, but the hardest quotes to take are ones from people within the creative industry because they should know better."
For some women in the industry, it seems as if their work is held to a higher standards than their male counterparts: "For me having an art director say to me: 'did you do that, that's actually quite good' the first time I sat and showed him my portfolio made me feel slightly gutted…Ten of the twelve quotes were said to me by art directors and established businesses which is a real eye-opener. "
Women and the creative industries
So why do women in the industry come under harsher scrutiny? Statistics about the number of female CEOs and agency owners make grim reading – and Campaign's recent study showed that many creative departments are 75.4% male – so it's no surprise creative agencies can become boy's clubs.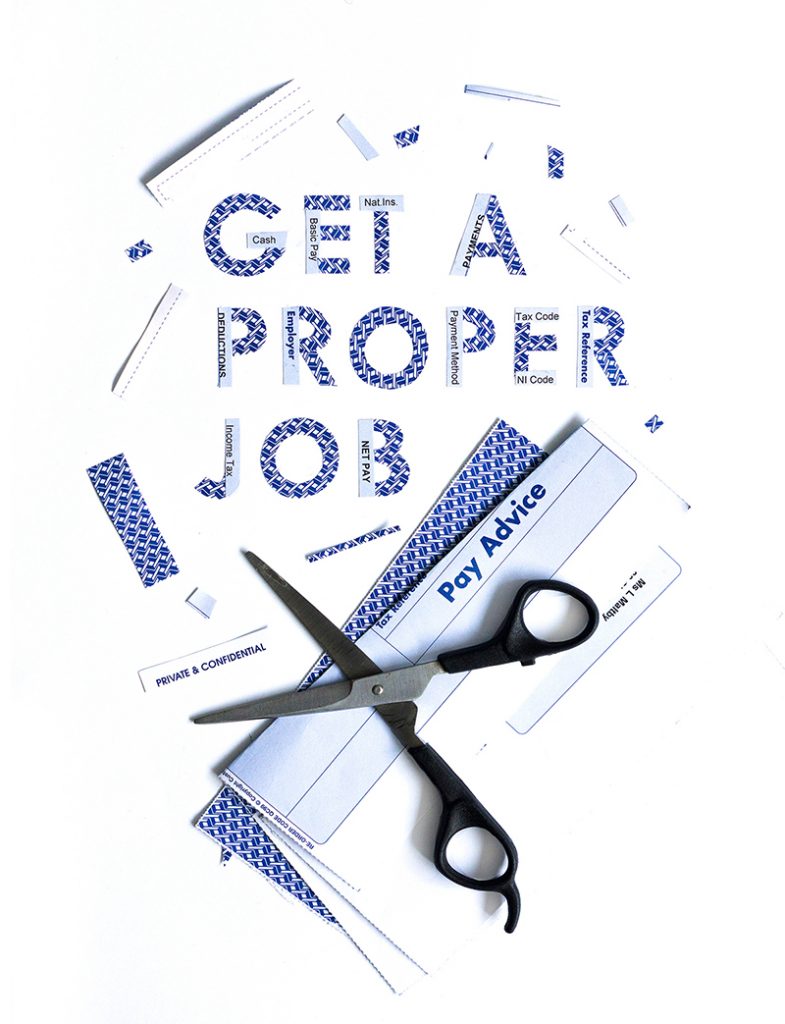 "Every creative agency I have visited I have been the minority. I've only met one female creative director so far. You look around and think 'do I have a place here?' Even as a kid, the messages to me were that it was men were the ones that could be ambitious; they owned businesses and made the decisions. Girls, on the other hand, were encouraged to be compliant people-pleasers instead – to avoid making mistakes and to fit in with what society expected of them."
How can the industry change opinions towards women?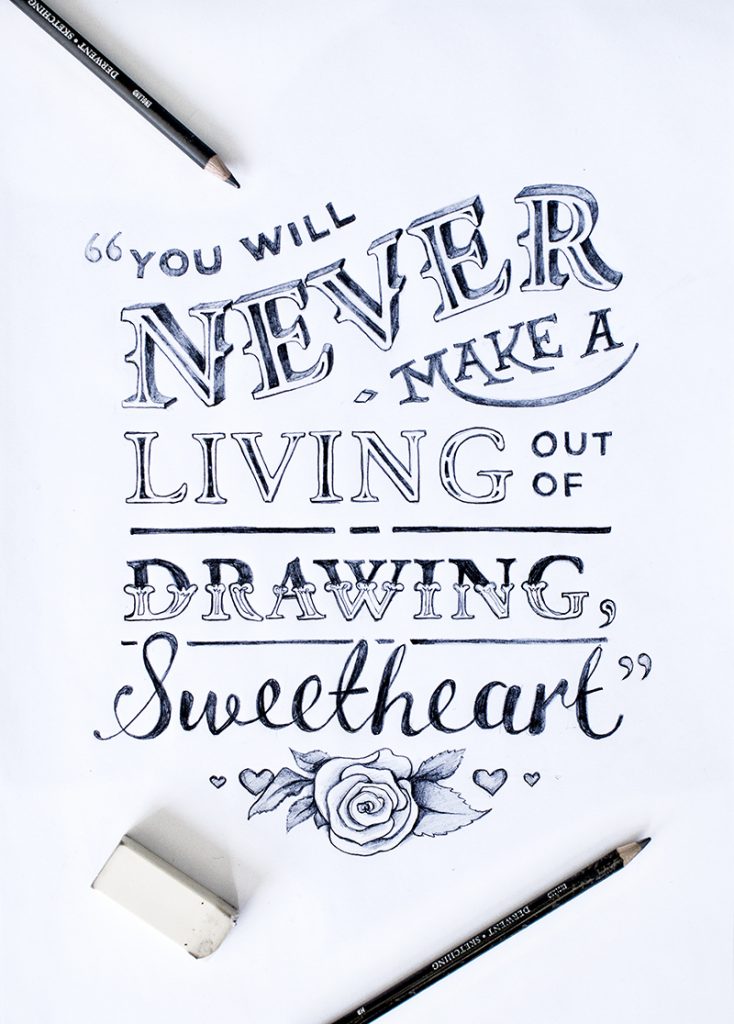 "An uncomfortable fact of the industry is that, if I ever said I thought my work was good I was told I was boastful, if a boy said it he was self-assured."
Some agencies are trying to change things (us included). Changing the way agencies hire, making wages fairer and paying closer attention to gender dynamics in the workplace are all important ways of improving the gender balance within the industry. Agencies must try to create environments where it's the best idea – rather than the loudest – that wins the day.
"A lot of creatives are admired for being edgy and risk taking, and that's hard to do when you've always been told not to make mistakes. The key is for female creatives to stop doubting themselves; to just start producing really, really good and competitive work and to be able to be confident that they are good at what they do."
The expectation of free design work
An endemic problem in new media, journalism and creative agencies is the expectation of free work – that is writing, designing or illustrating for free – or 'for exposure'. It's a bizarre, exploitative trend that's present almost exclusively in creative places; areas where it's harder to quantify the value of work.
No one would expect a builder a construct a garage because lots of people walk on their street, so it would be good 'exposure' – things that are worthwhile, cost money.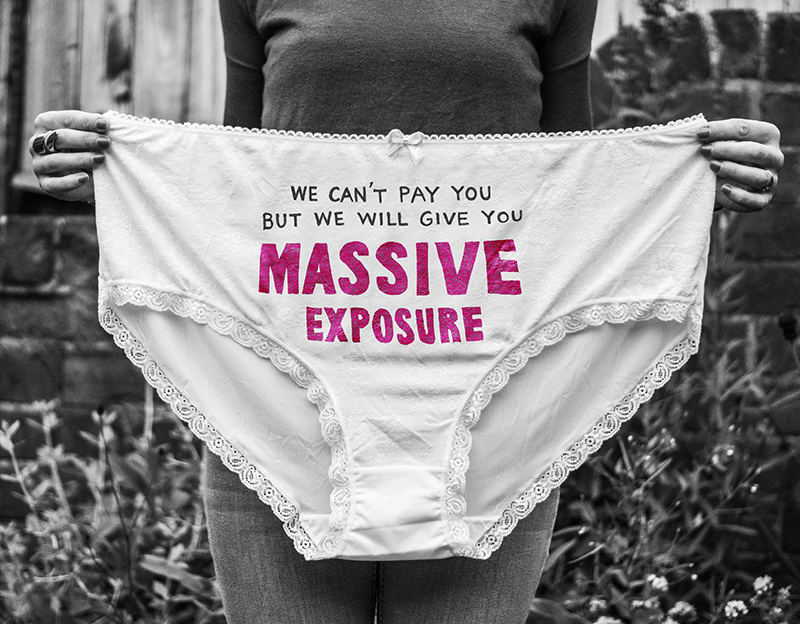 We asked whether Lisa thought that the creative industry had a problem with certain people expecting work for free: "Yes. But it's partly up to us creatives to change that. I've been guilty of underselling my work and been a little too accommodating of people in the past – clients start to think that it must be okay to ask you for extras, especially as I am someone who wants to go the extra mile with my work."
"No one should ever be swayed by exposure, if work is good enough it will stand out and good work comes at a price. It's hard to have the confidence to charge fairly when you first start out –  it's difficult to find the balance between being complete pushover and cut-throat businesswoman, but there's value in setting good boundaries."
The reaction to Lisa's project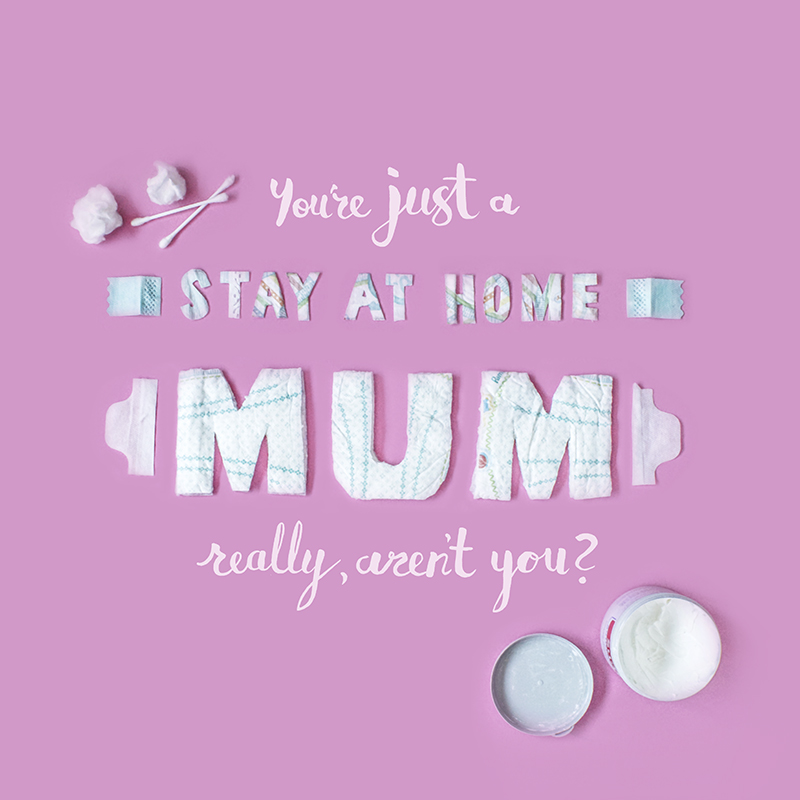 We were curious as to what the general reaction to the project had been: "The post has gone a little bit viral which just proves how widespread the disrespect for creative professionals is. It's been great getting so much response from this – making people think about the attitudes within the industry as well as making people laugh.
Some people have been genuinely shocked by the comments, others have found them very amusing, but the biggest response has been from other creatives who have thanked me for being honest and that I've reassured them they are not alone. Sometimes just knowing you're not the only one gives you the confidence to change things."
Check some of Lisa's projects – including this amazing elephant.