Football sponsorship can be a tricky thing to get wrong. Usually, there's much to gain from putting your name next to a tournament, a team or a whole division. It raises awareness of a brand to thousands of people, establishing it on an often worldwide scale.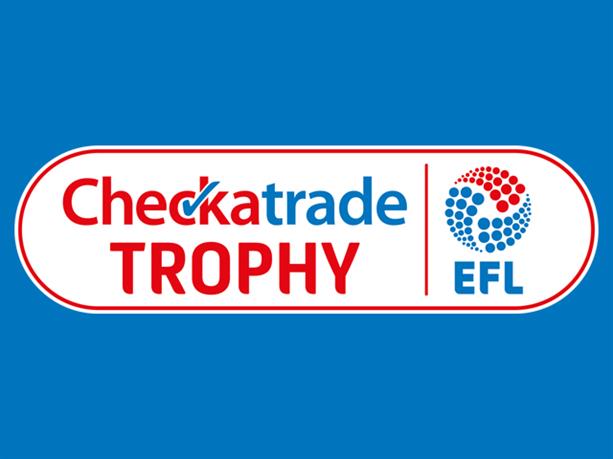 Even now, it's difficult to say the words 'Premier League' without thinking about the 'Barclays' that once preceded it. Iconic shirts of the biggest clubs are indistinguishable from the shirt sponsors that have adorned them – Sharp and the treble winning Manchester United side, Carsberg and 90s era Liverpool FC, Etihad and contemporary dominance of Manchester City.
But that's not to say sponsorship is without risk. If you attach a brand name to something unpopular, it can backfire on a massive scale.
Checkatrade are finding out the hard way.
Criticism of the EFL Trophy
The EFL Trophy (now the Checkatrade trophy) was previously known as the Johnstone's Paint Trophy, a cup competition for League One and Two, giving lower league teams the opportunity for a chance to win some silverware and make an appearance at Wembley.
It was a simple, unglamorous competition, but one that could prove to be a fruitful cash cow for lower league clubs, allowing them to field some of their academy players and give more of the squad first team football.
This season, that all changed.
Barnsley beat Oxford last year to secure the cup, but this year, the powers that be have changed the format of the competition to allow Premier League under-23 sides to enter.
It has not gone down well. Most of the criticism stems from the fear that this change to the tournament is the thin end of the wedge and part of a greater strategy to introduce Premier League B teams into the lower leagues, as has been done in Germany and Spain.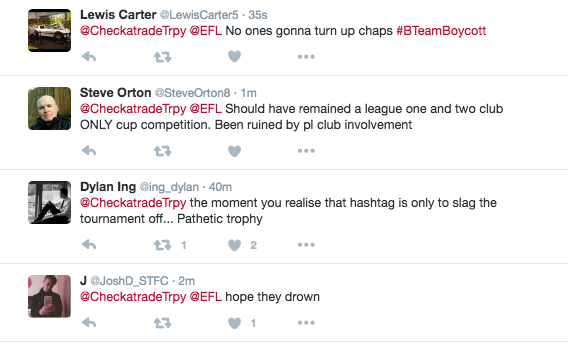 Checkatrade social media backlash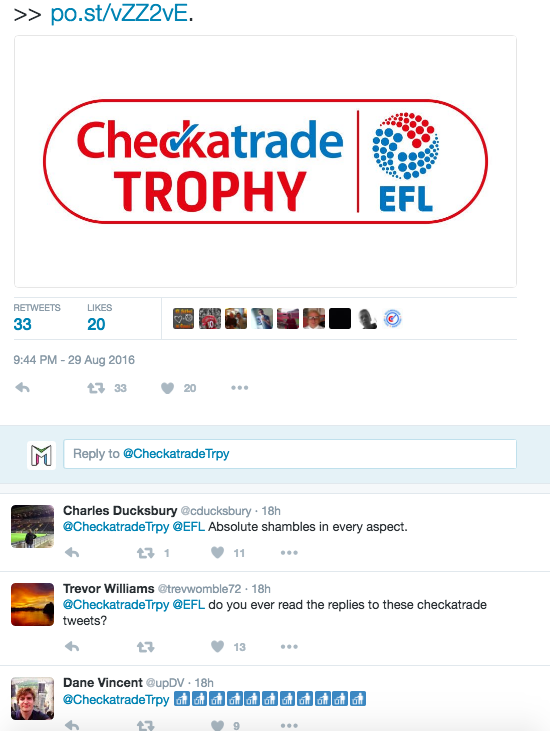 Checkatrade made the dubious decision to sponsor the EFL Trophy this year, ignoring the building resentment and anger surrounding the changes to the format. To say the reaction has been 'mixed' would be an understatement.
Football fans have been making their feelings known across all of Checkatrade's social media accounts, with each post producing an avalanche of vitriol and abuse (most of which we can't repost here).
#BTeamBoycott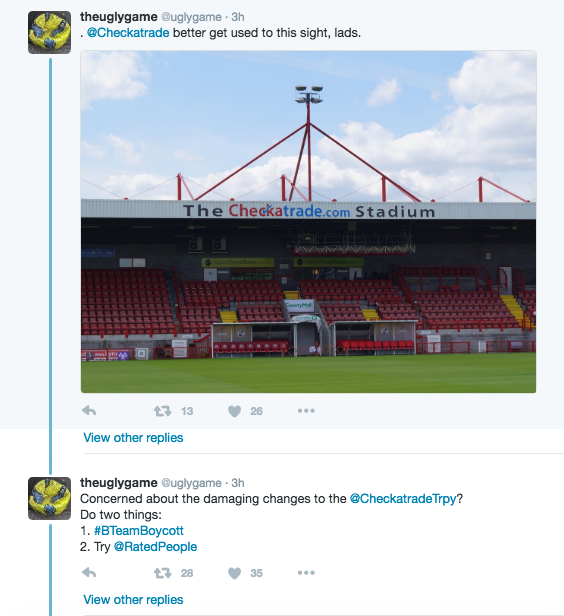 #BTeamBoycott is an online movement that's been growing in momentum as the fears over Premier League B teams being introduced to the football league increase.
The supporters of this group view the introduction of Premier League B teams as an insult to the thousands of lower league football fans, and have made their voices heard by organising mass boycotts of the Checkatrade Trophy games. Shrewsbury's Greenhous Meadow and Bolton's Macron Stadium both recorded their lowest attendances ever on Tuesday.
These record low attendances have given footballs another thing to metaphorically beat Checkatrade over the head with.
How to avoid a situation like this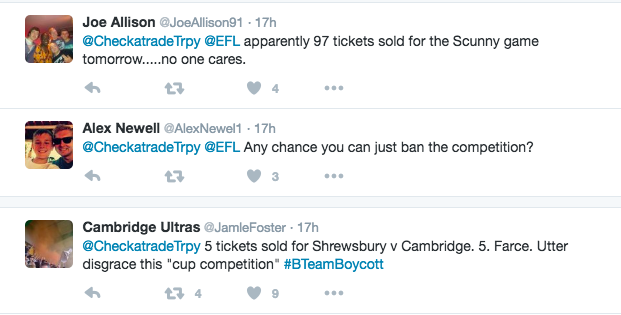 Social media opens communication up both ways, so at some point you need to be prepared to accept some negative feedback (especially, for example, if you voluntarily attribute your brand name to a unpopular event).
Implying that devout fans of their football club aren't 'real fans' because they oppose what could be a damaging change to a tournament isn't advisable, neither is giving churlish replies to any criticism you receive.
Avoiding situations like this is down to proper due diligence. Surveys, opinions surveys and studies should be consulted before making major sponsorship decisions, as well as common sense.
If your brand does end up in situation where negative social media attention is being received, be sure to:
Be calm and respectful in your response
Offer an explanation of point them towards an explanation
Make sure you offer a united front
Don't be aggressive or rude back, regardless of the content of a message