24hr
flyer design turnaround
The brief
Cascade HR are a Leeds based HR and payroll software provider, set on the path of relieving big administrative burdens of businesses across the UK. We helped them tweak and optimise their current website, solidify their brand and produced loads of print work to help them market their brand offline.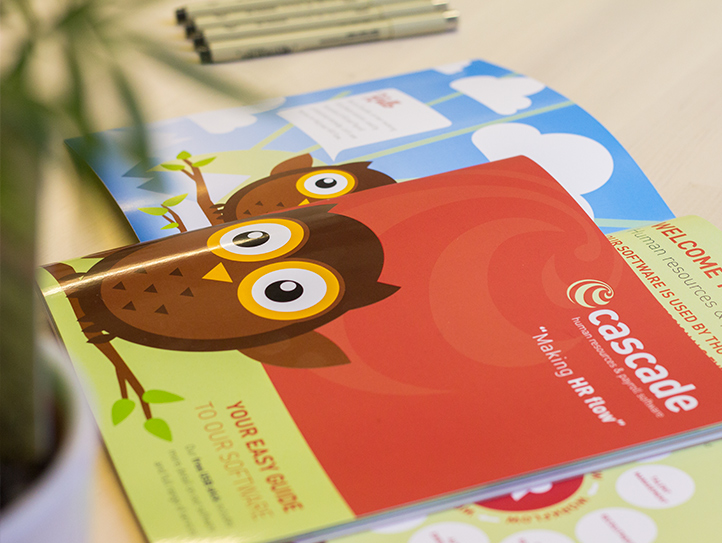 Branding
When we first started working with Cascade, they wanted to delve a bit deeper into their brand so they could identify a clear message and direction. We did a full brand workshop with them to help them lock down exactly who they are, making sure we tweaked their brand guidelines along the way.
Print
Using the brand guidelines we'd worked on in our workshop, we created flyers, brochures, exhibition stand graphics and magazine adverts to help reach audiences they hadn't before. Using themes from the website across the print meant that their online and offline marketing are perfectly in sync.
Web design
Cascade HR had just invested money into a website before working with us but they wanted a few tweaks done to it. After doing some competitor research, we did some colour analysis to refine and consolidate the colour palette. Once we'd done this, the look and feel of the site felt really fresh and modern.
Animation
Everyone loves a mascot and Cascade HR has a really awesome one. To bring a bit of pizazz to the website, we used their original illustration of the owl and redrew him at loads of different angles. Making sure we gave them loads of options for the animation was vital so they could find one that they really loved.