You wouldn't think beer needed to be branded amazingly to sell, I mean, who doesn't want beer? It's not like Coors or Carlsberg cans are fancy or intricate. You shouldn't judge a book by it's cover. But we're not talking about books, we're talking about beer, and maybe it's time we put as much effort into our packaging as our products. With the swell of craft breweries gracing the world, it's never been more important for a brewery to create a memorable brand that stands out amongst the throng of others in the fridge.
We've collated the breweries who we think have the best branding in the UK.
Magic Rock
The brewery from Huddersfield opened at just the right time in 2011, giving them enough time to get started and find their feet before our small island became awash with the likes of triple IPAs and raspberry sours (not to be confused with Sourz. We are not 14 anymore. Sob).
Richard Norgate illustrated the now hugely-popular cans, which are instantly recognisable by their bright colours and contrasted white illustrations.

Beavertown
Self proclaimed 'maverick traditionalists', Beavertown is a brewery from East London whose branding is just as wacky as you'd imagine. Each beer's chosen colour palette and consistent style of illustration (by Nick Dwyer) means it's always one of the first your eye is drawn to.

Electric Bear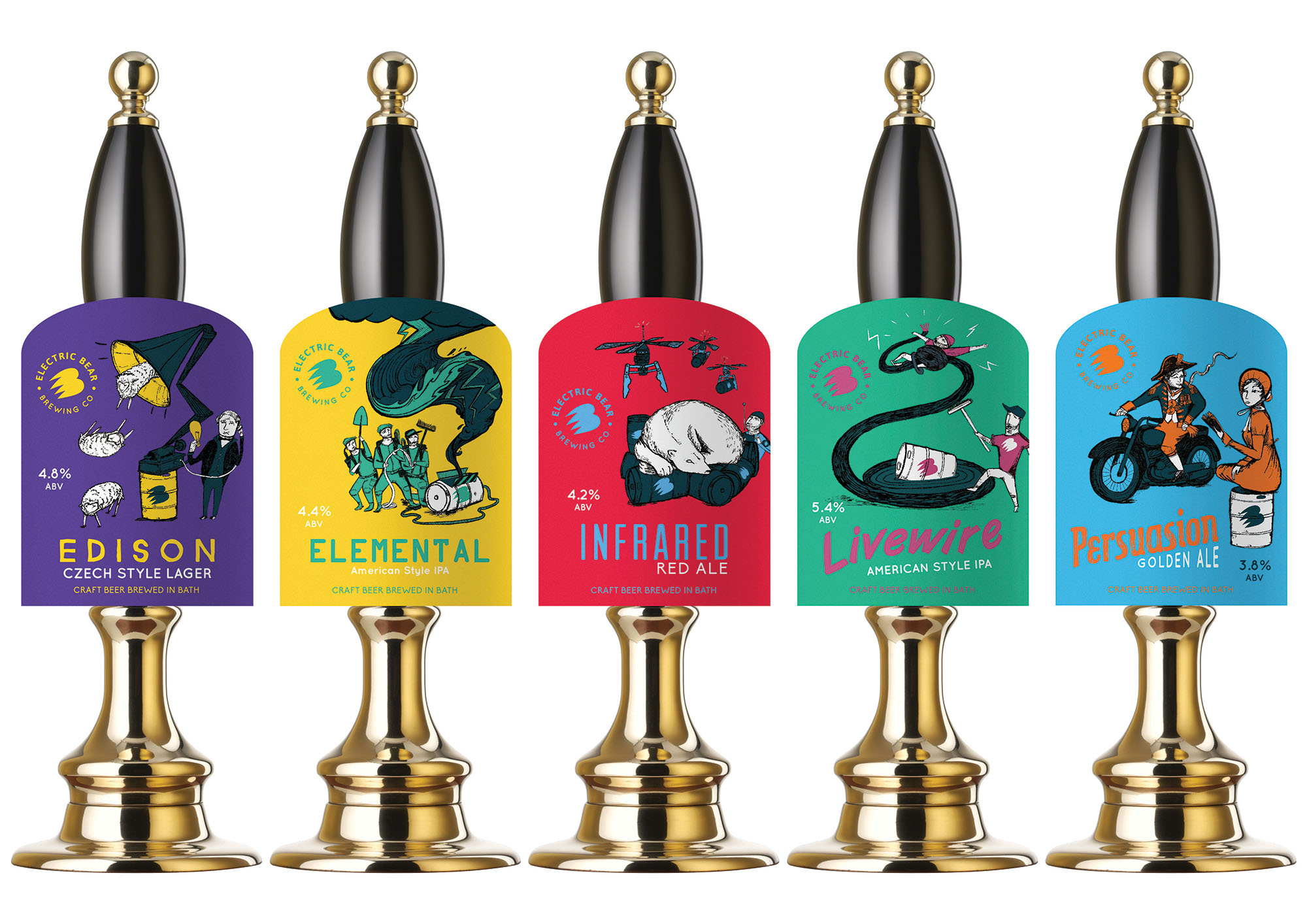 Electric Bear brewery, like the above 2, know a good colour palette! Their lively illustrations are as energetic as their name.
BrewDog
You can't do a blog about good branding in the beer industry and not include BrewDog. Their crisp bottles and cans are vibrant and bold, just like their beers.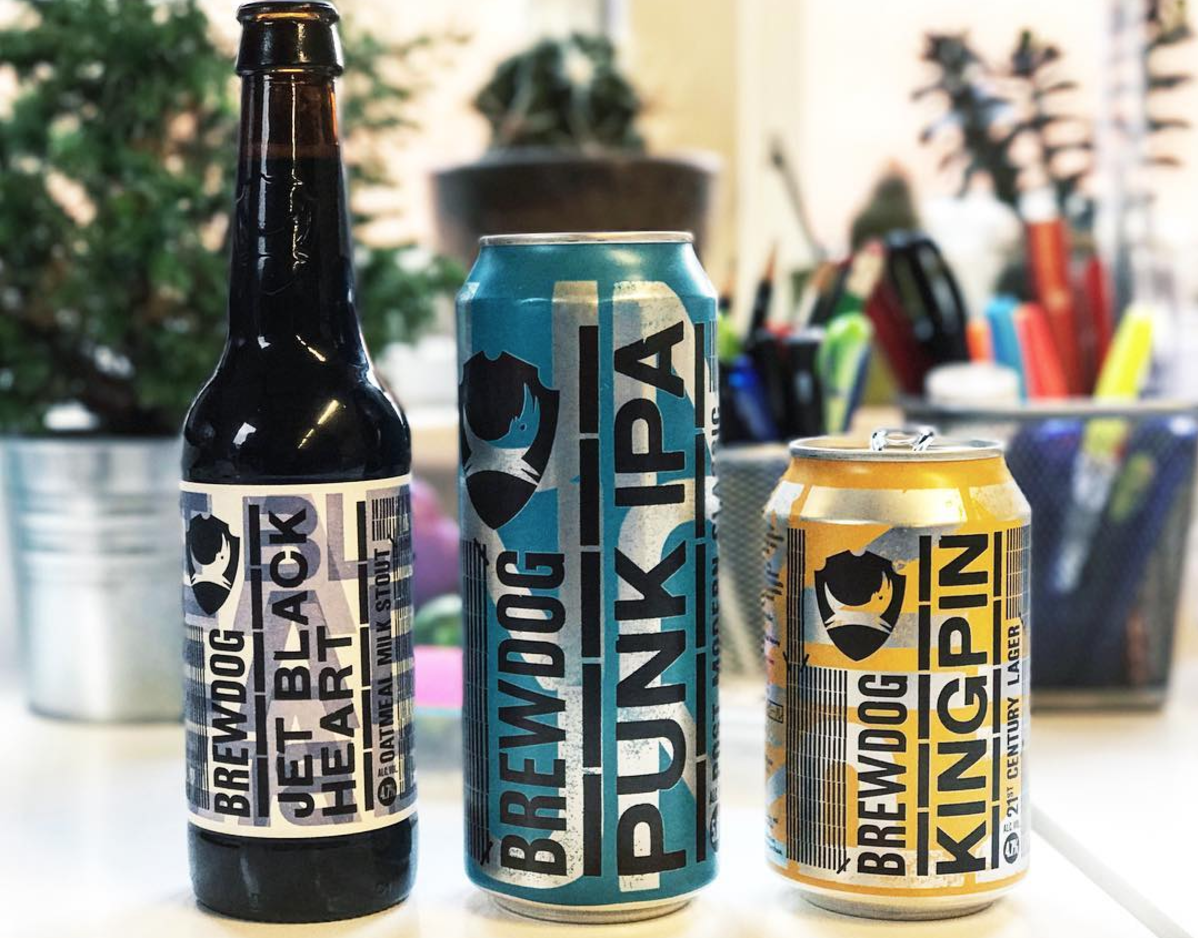 Guinness
We're not only talking about the young and vibrant breweries. And it's not all about craft beer either. Some of the classics have given their branding a refresh, like Guinness earlier on in the year (which you can read all about here). But such a well established brewery doesn't need fancy can designs or pump clips. Their name is all that matters.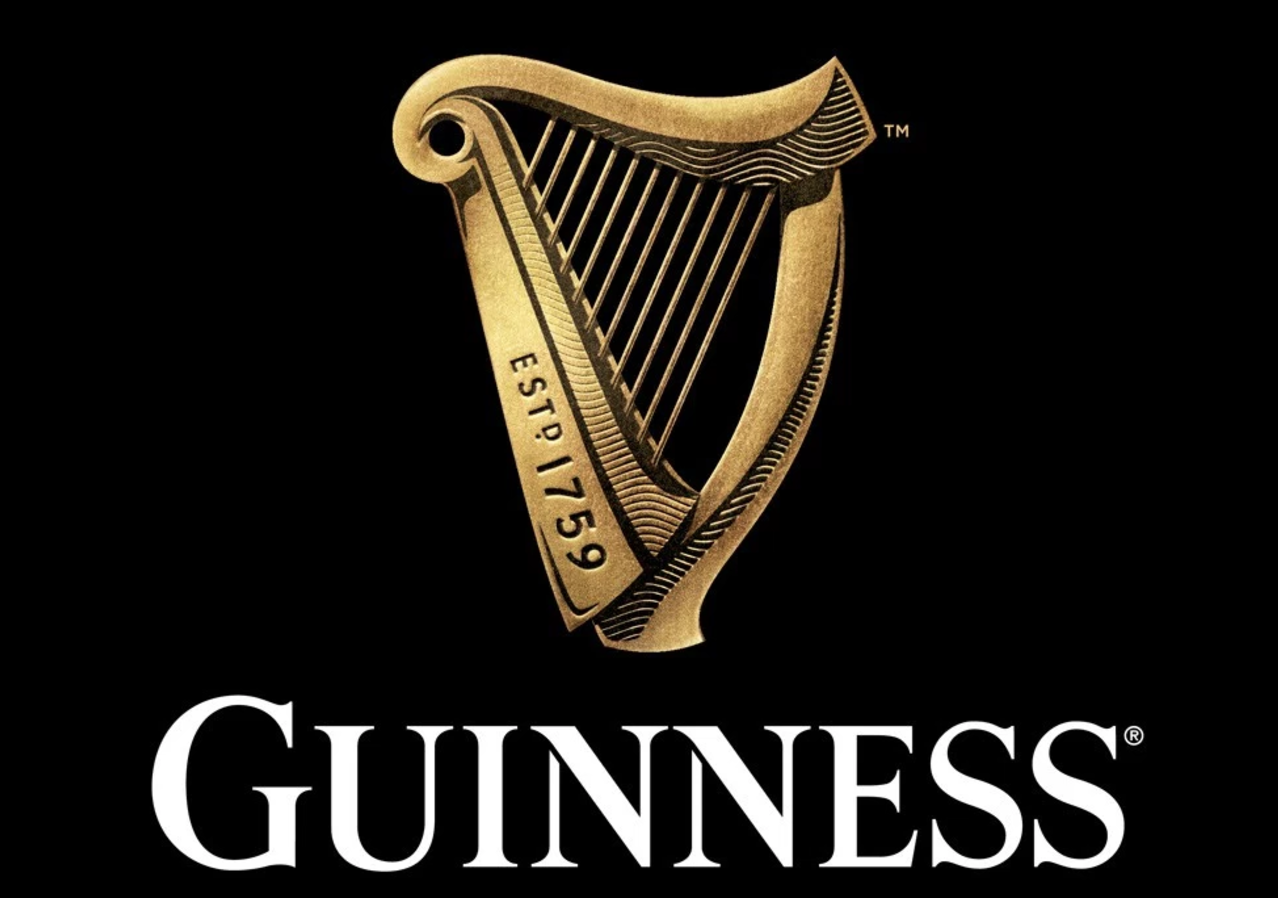 Here are some fun facts about Guinness. Did you know that it's healthier than milk? Hallelujah! (Still, don't think they could get away with this marketing these days).