Google Chrome extensions are all about bettering your browser experience. They make certain tasks easier and quicker to achieve. In a digital agency, anything that saves time but doesn't compromise the quality of our work is seriously useful – here are a 7 Chrome extensions worth downloading for everyday use.
WhatFont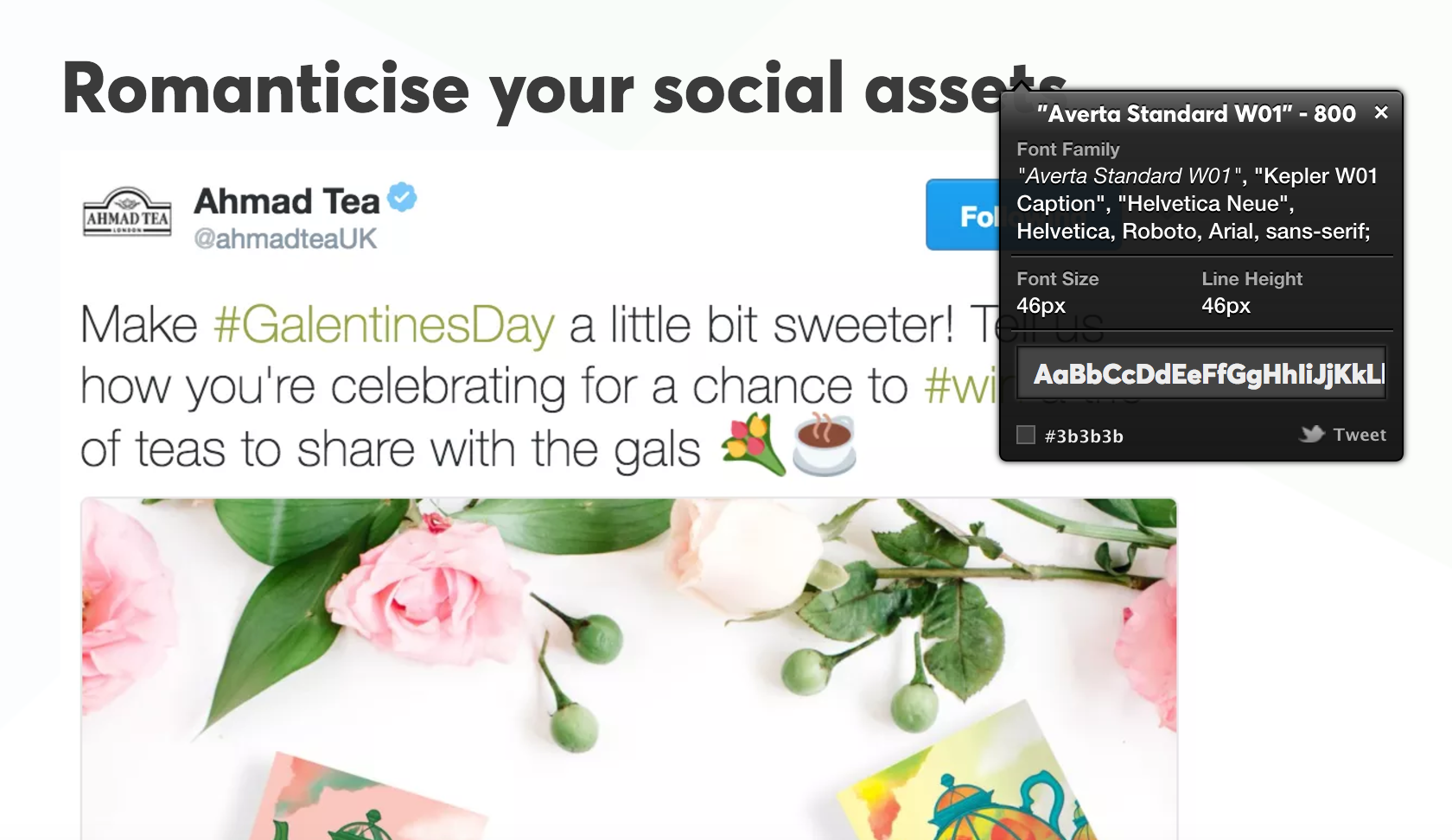 WhatFont is a super useful extension that allows you to click on any text on the web and find out what font family it's from, as well as the font size, line height and hex code.
Wappalyzer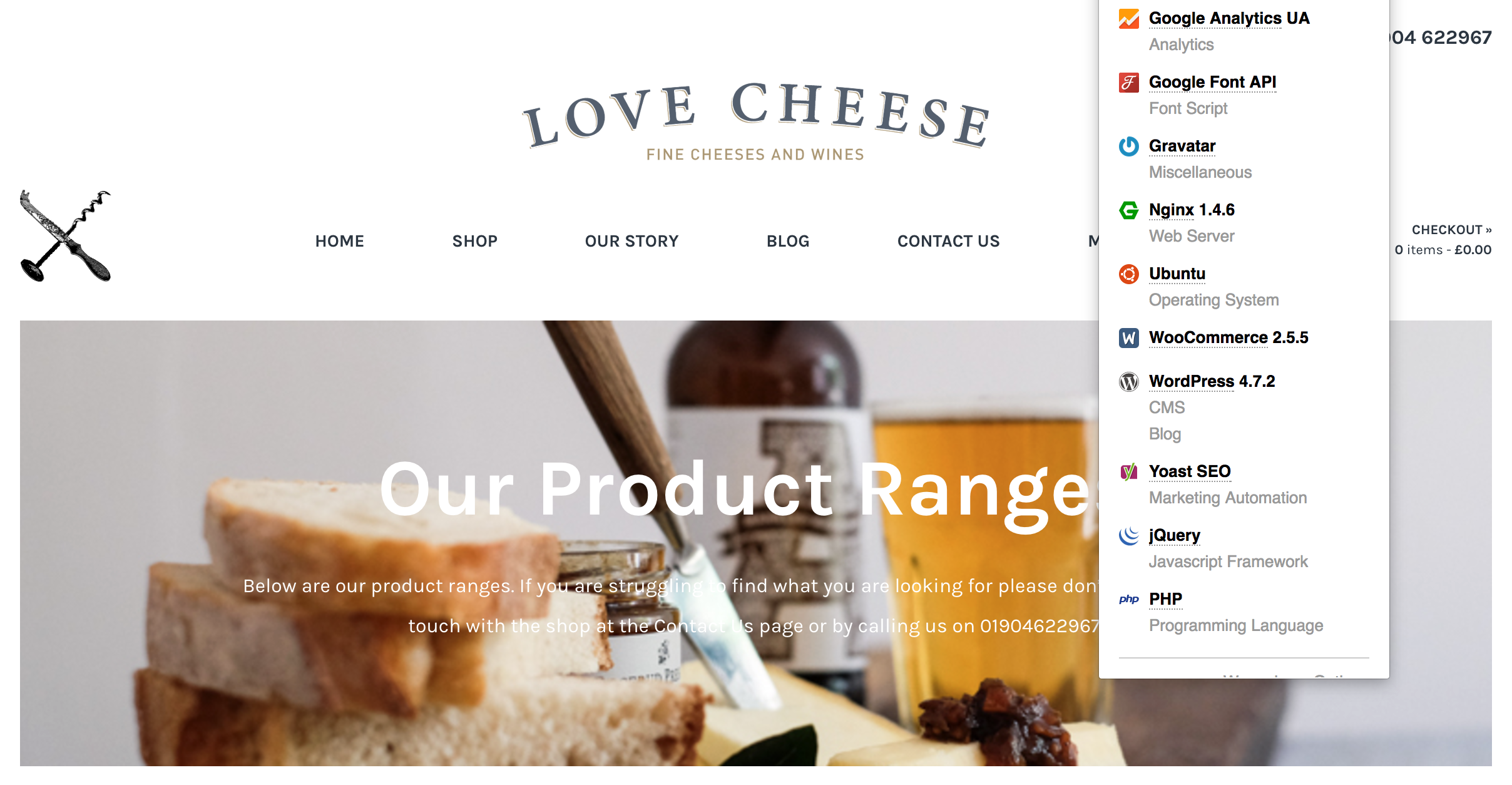 Wappalyzer will show you what platform a site is built on, as well as the web server, operating system, and loads more info. For instance, Love Cheese is built on WordPress with WooCommerce integration. Really handy when trying to find out more about a site!
Full Page Screen Capture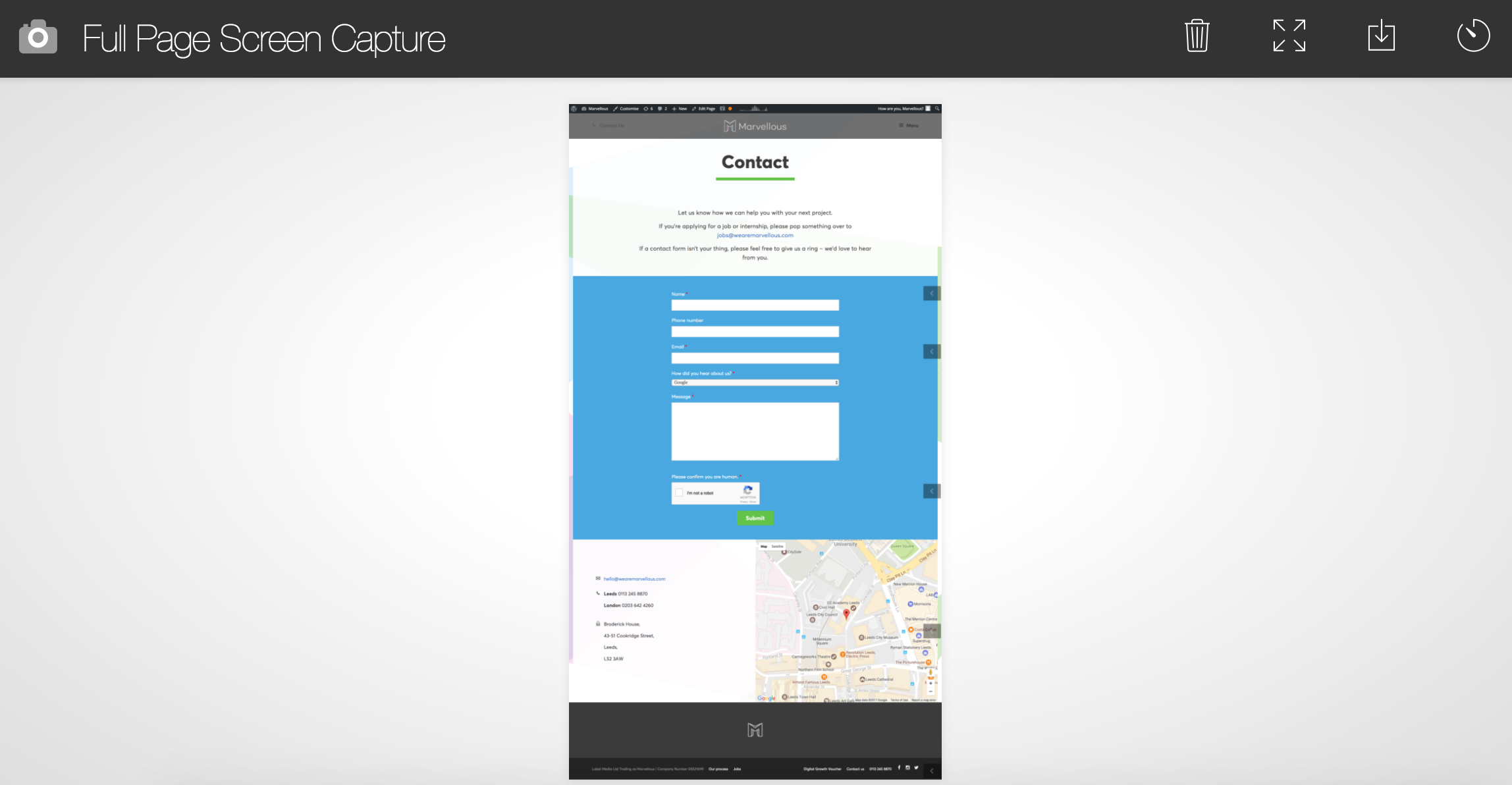 Most people have gone through the painful experience of trying to screenshot something on a website that is bigger than the screen. You try and zoom out so that more of the web page fits in, but when you screenshot it, the quality is horrendous. Sigh.
Full Page Screen Capture is here to save the day. Simply click on the extension icon in the top right corner of Chrome and it will snapshot the entire page, pulling up a perfect screenshot in a new tab. Voila!
Window Resizer
Window Resizer is particularly useful for testing a website's responsiveness, and how a website will look / work in different resolutions. You get a default set of resolutions to choose from, but these are totally customisable.
Session Buddy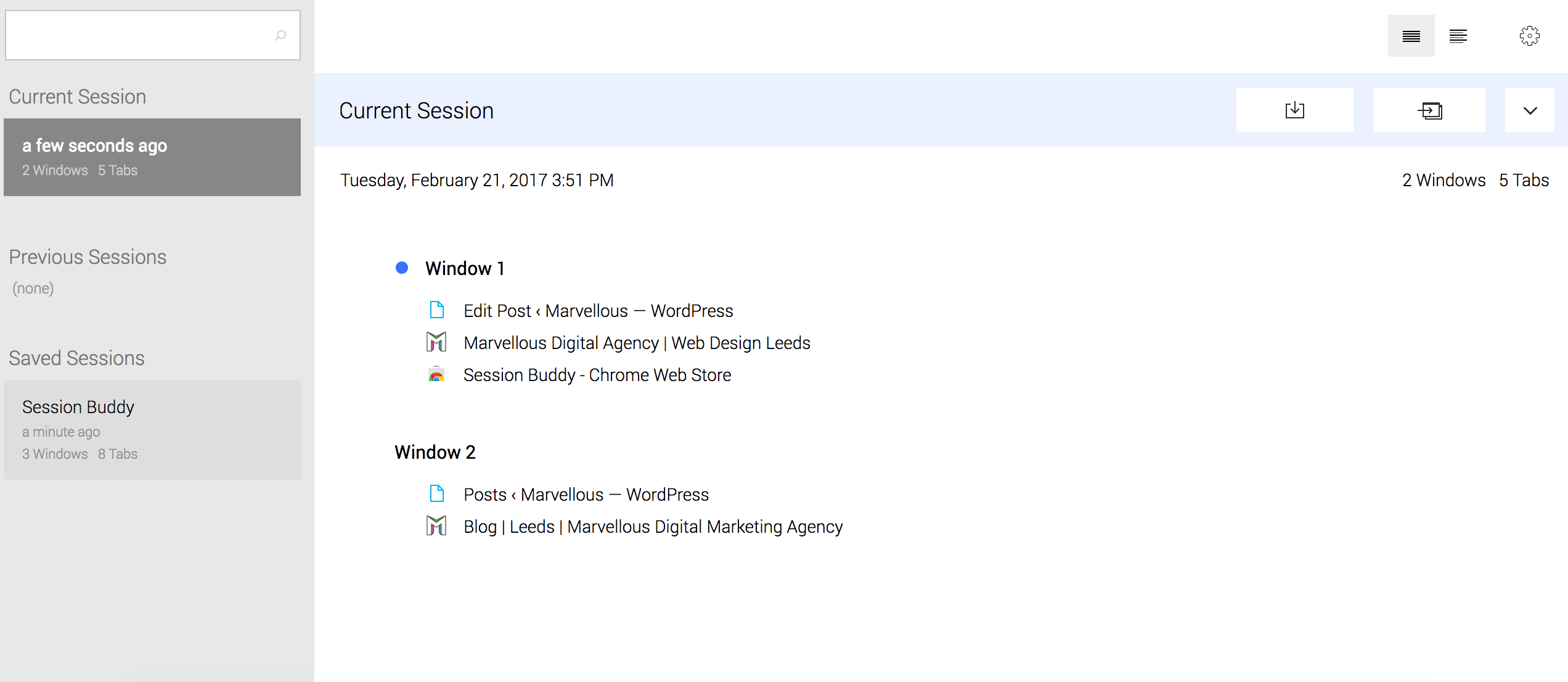 Do you normally have 15 tabs open on multiple browser windows? Or do you have a set group of tabs you use on a regular basis? Then Session Buddy is your… buddy.
Not only can you quickly swap between all tabs on all windows from the same page, but you can save groups of regularly used tabs to use later. Goodbye having so many tabs you accidentally delete one when trying to click on it's neighbour!
Extensions to make you happy
Some Chrome Extensions are just too perfect to not share…
Make America Kittens Again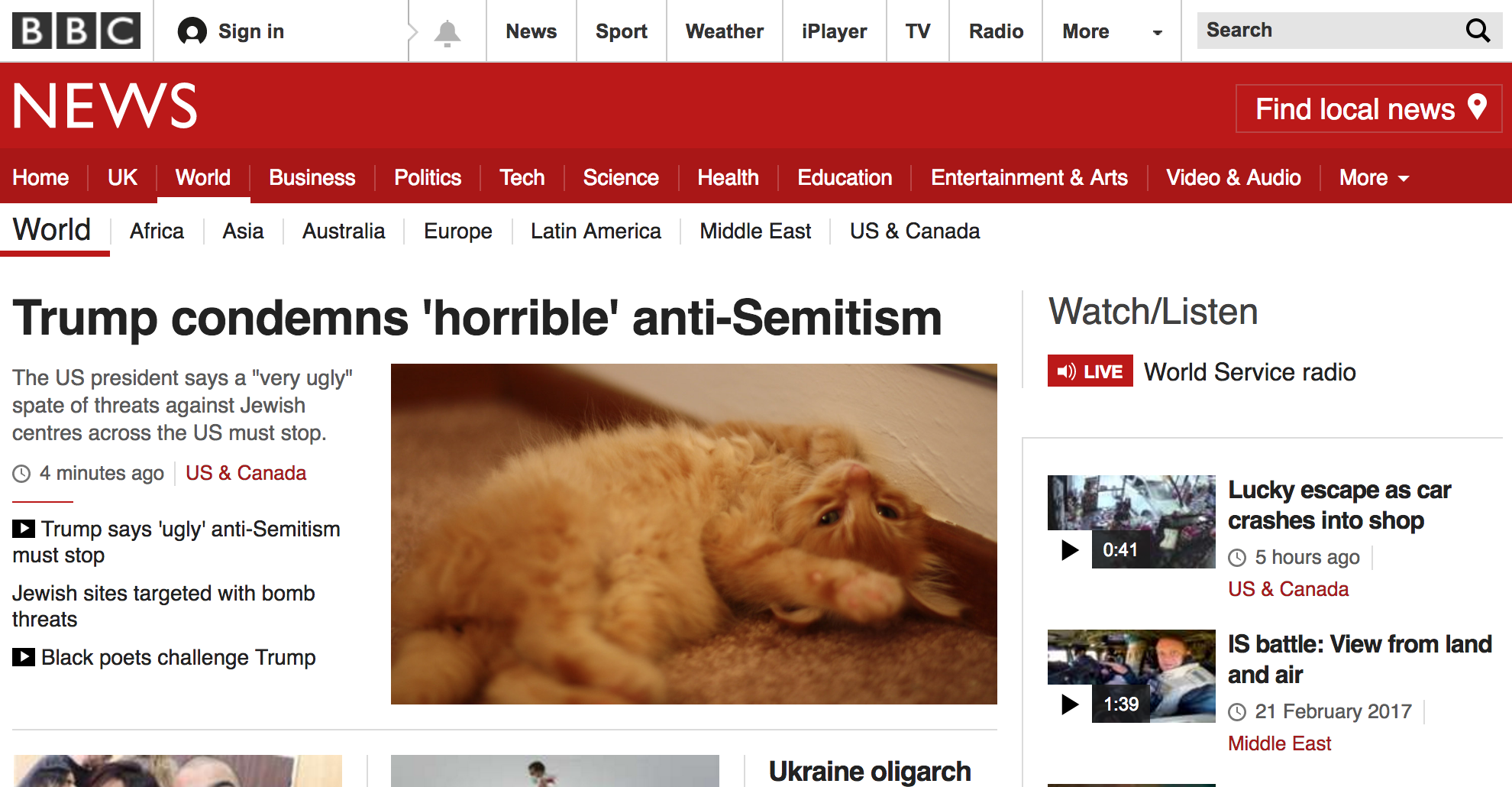 You can't go anywhere without seeing pictures of Trump being obnoxious, sexist, racist, and all with bad hair. Fear not! You can make any picture of Trump on the internet disappear and be replaced with kittens with this wonderful app – Make America Kittens Again. Just as useful as any of the above, for our own sanity!
N.B – if you have this extension installed you will only see a picture of a kitten. Luckily that's far better than anti-semitism / Trump headlines on the BBC homepage. (You're welcome!)
Momentum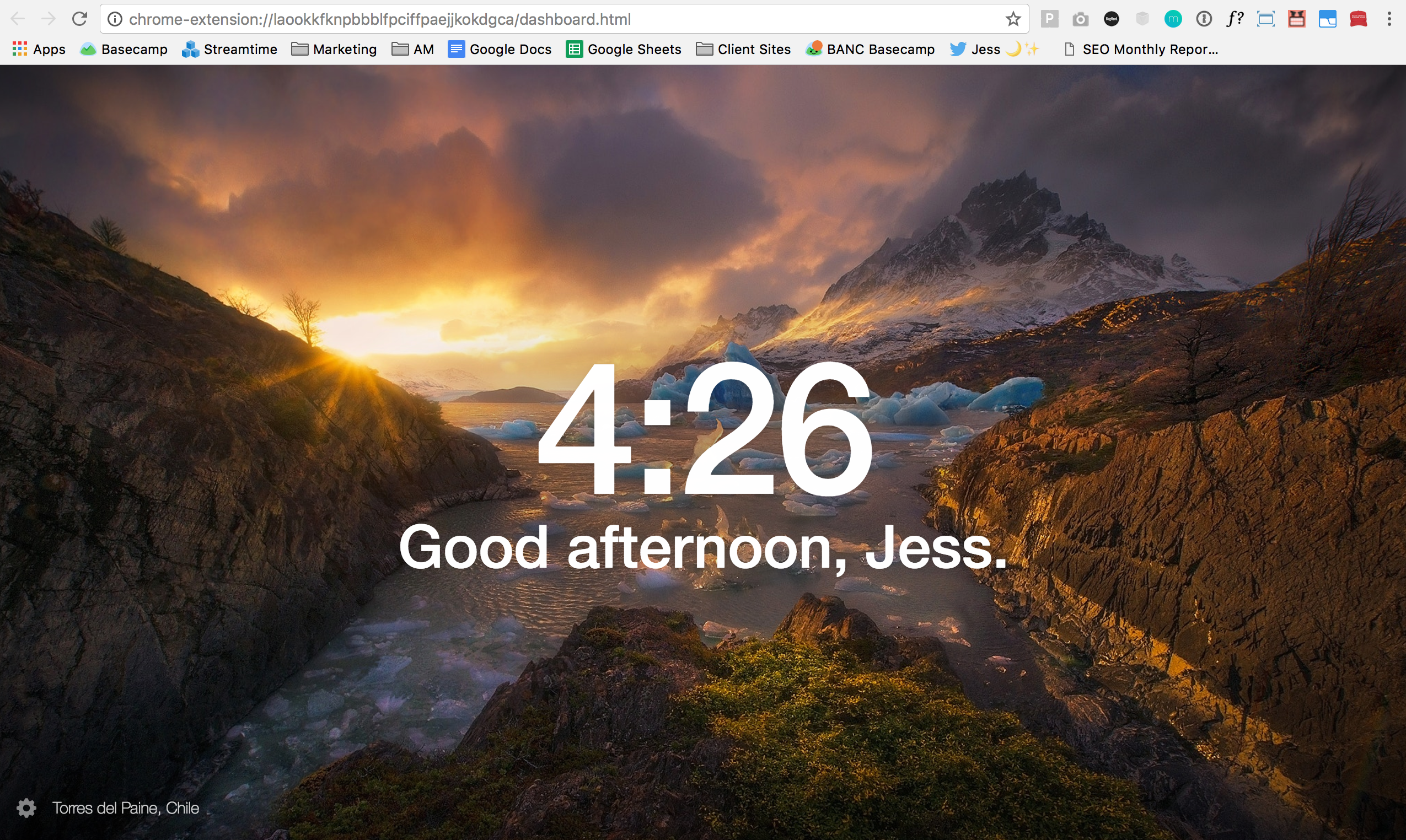 Momentum  is a personalised new tab page, which can be used as a to-do list, or simply to satisfy any travel cravings you might have at 2pm on a Tuesday (or just make your travel list bigger). It brings up a beaut pic of somewhere different in the world every day.
Do you have any other Chrome extensions you love? Tweet us!