We looked at a whole range of interior design websites to find out which ones are the best – and what features make them so good. Interior design is all about imagination, creativity and flair; three elements that we found in abundance in our top five selections.
Here's our top interior design websites:
Campaign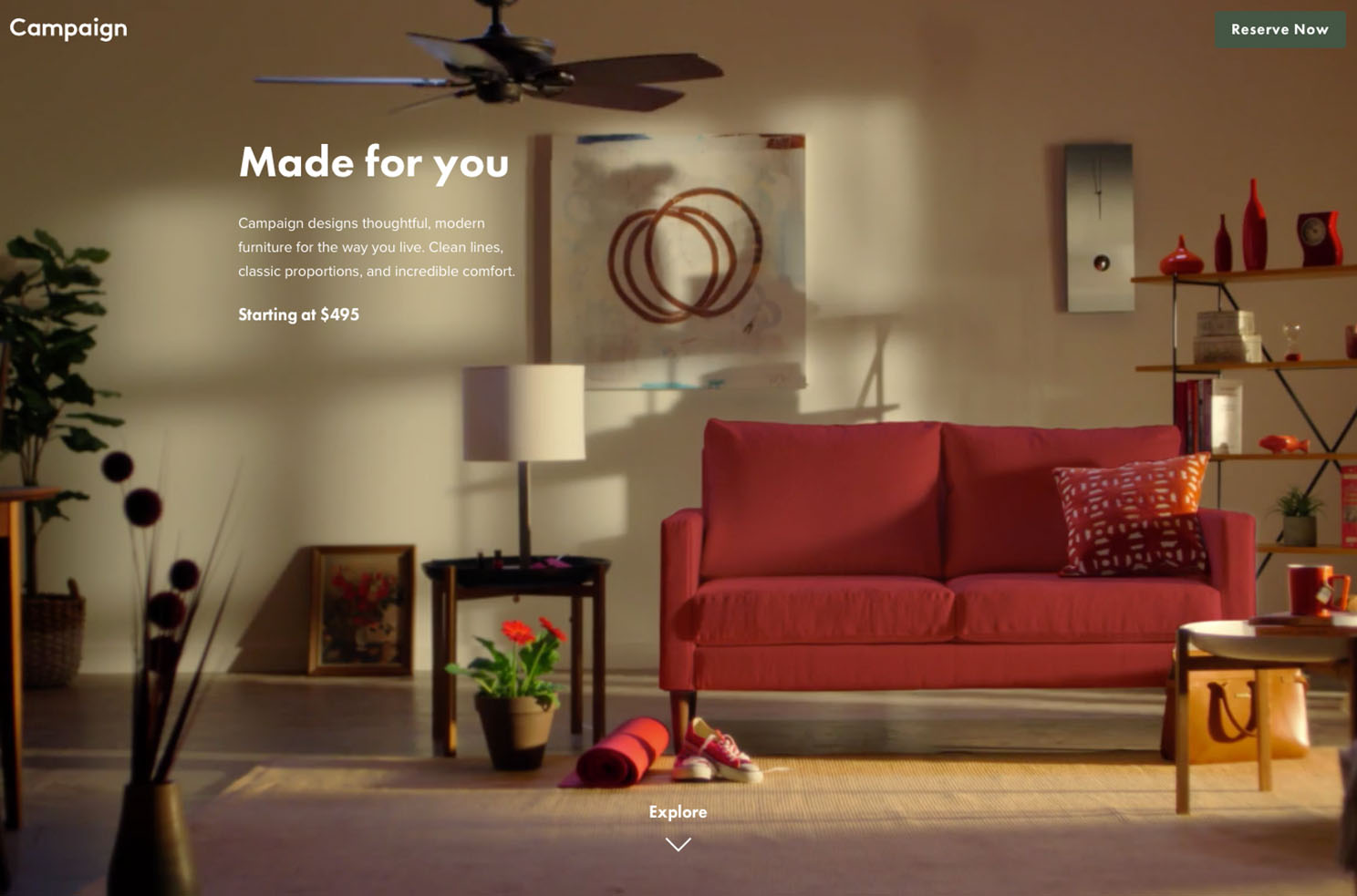 Minimal, modern purveyors of well-made modern living Campaign have an engaging website full of slick features. Utilising parallax scrolling with full screen video, the Campaign home page takes you on journey – highlighting the clean, deft design of its products with lovely slow motion photography and terse copywriting.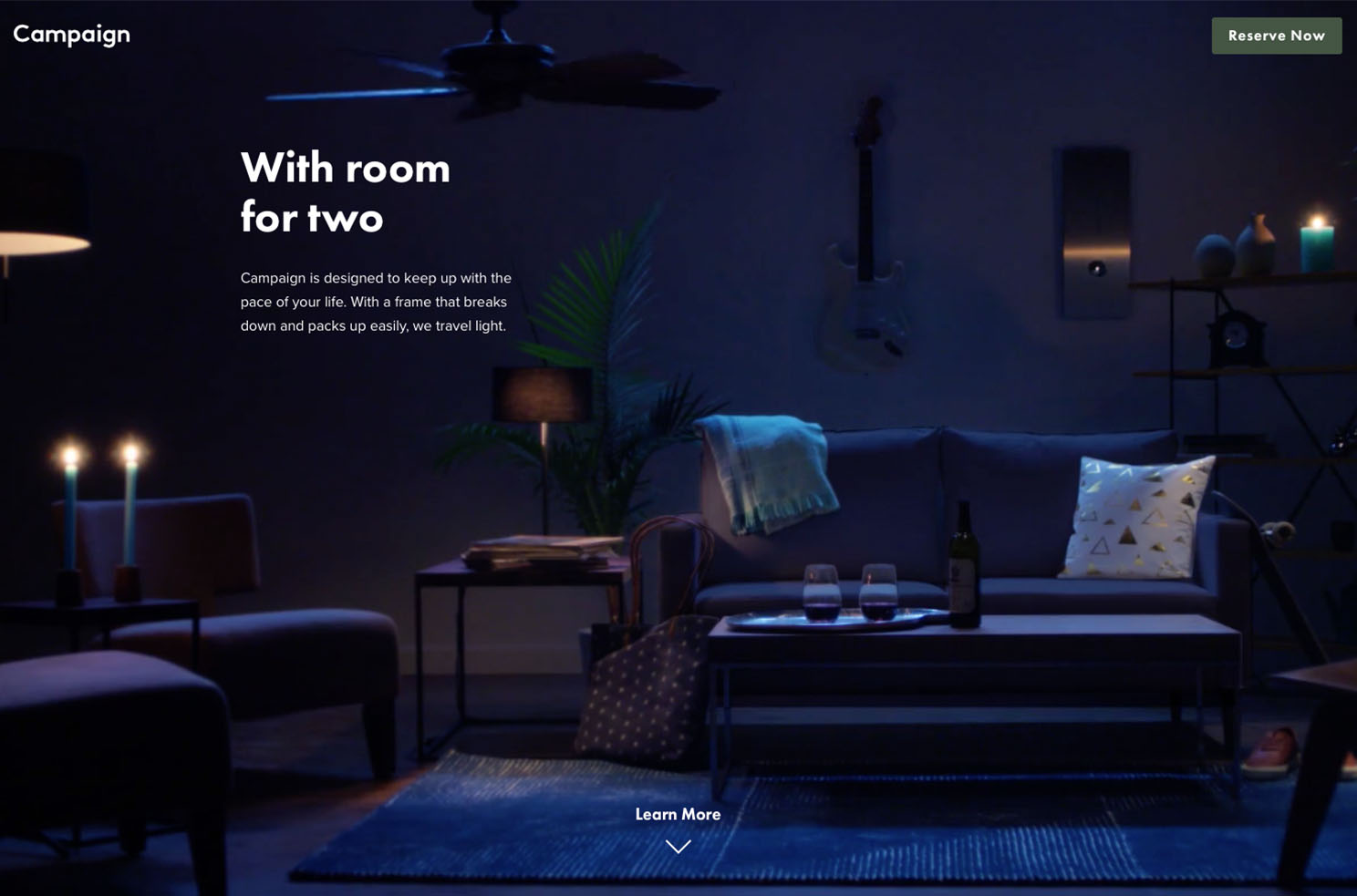 As you scroll down the page you're greeted with a quirky video illustrating the Campaign packaging process, a nice touch that's in-keeping with the clean, polished ethos of the brand.
BCDO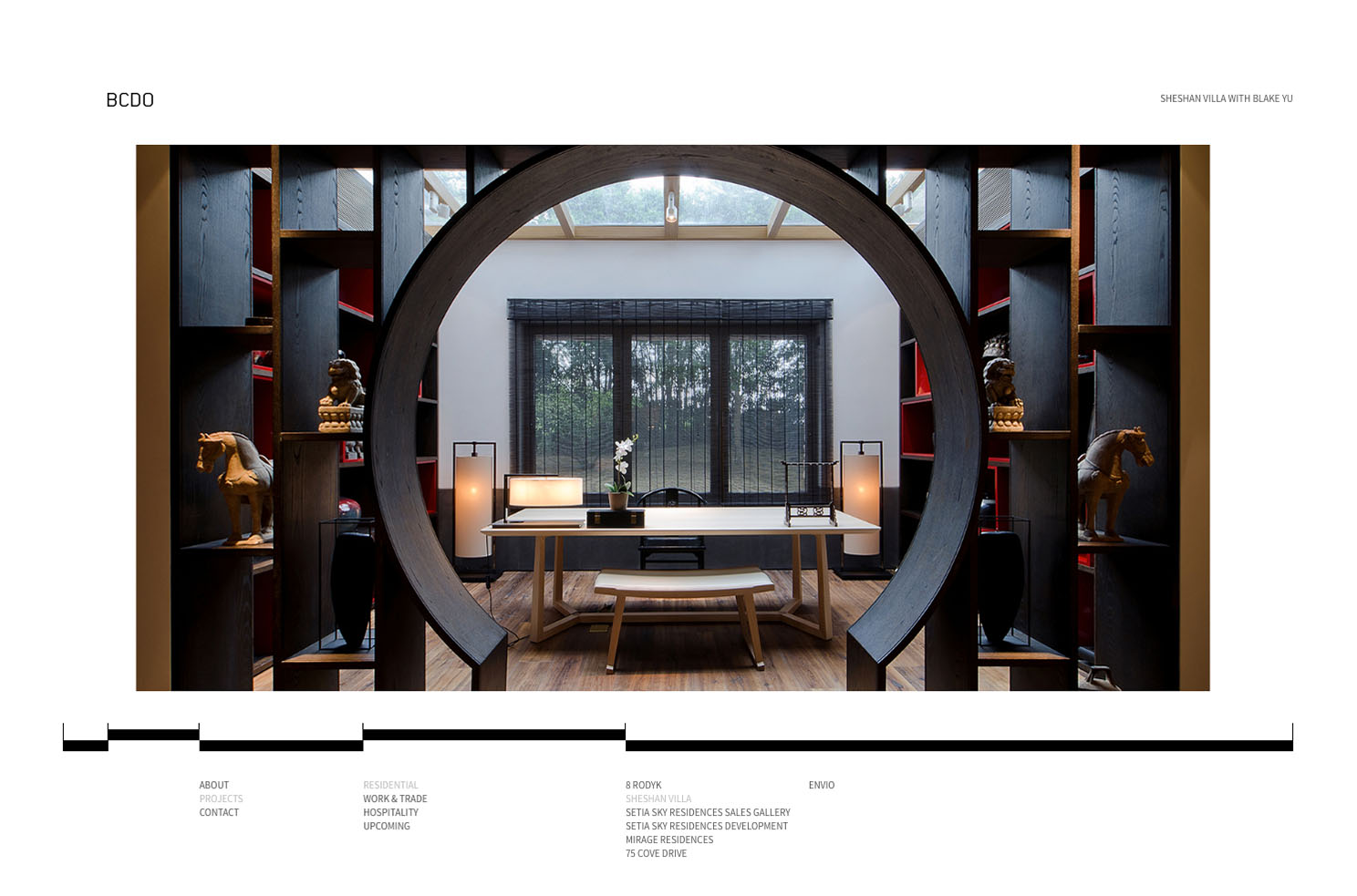 Taking minimalism to the next level, BCDO presents visitors with a landing page consisting only of a white page and small, clickable black symbol. Using this unique form of navigation, visitors can view the about us page, the contact and view a host of elegant case studies.
With almost no copy, this site is made to be purely visual and fills the screen with impressive hi-res images that capture the high-end nature of the brand and products, creating a futuristic brochure site that's been well received in design circles.
Ramacieri Soligo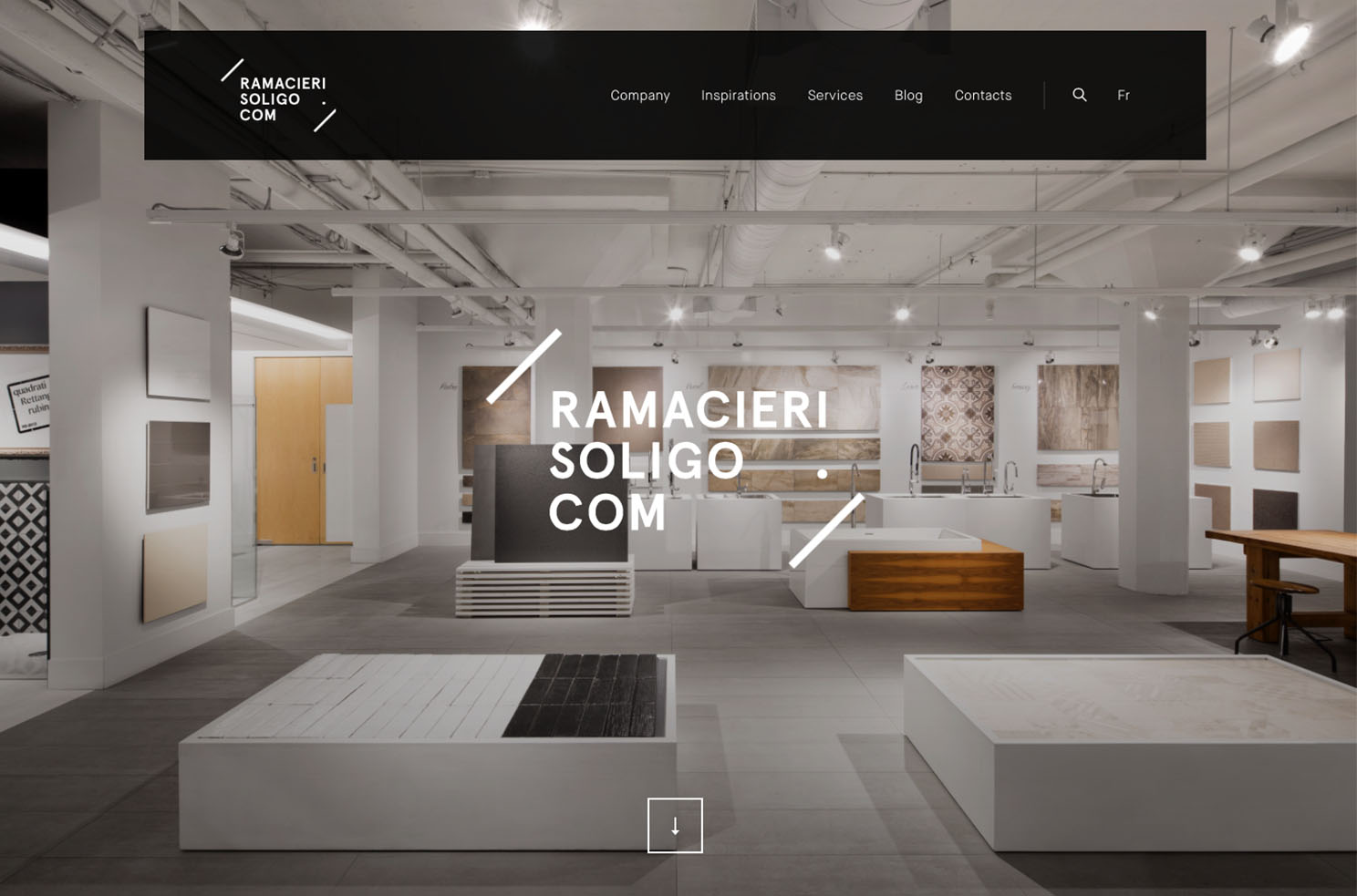 The Ramacieri Soligo site also uses parallax scrolling, showcasing its chic modern wares interspersed with sophisticated typography they have created a homepage that's reminiscent of an impeccably designed page plucked from a high-end magazine.
Full of video, sumptuous photography and masterfully placed text, this site encapsulates the grace and value of the brand while providing an engaging inspiration section full of charming interior design ideas.
Fornasetti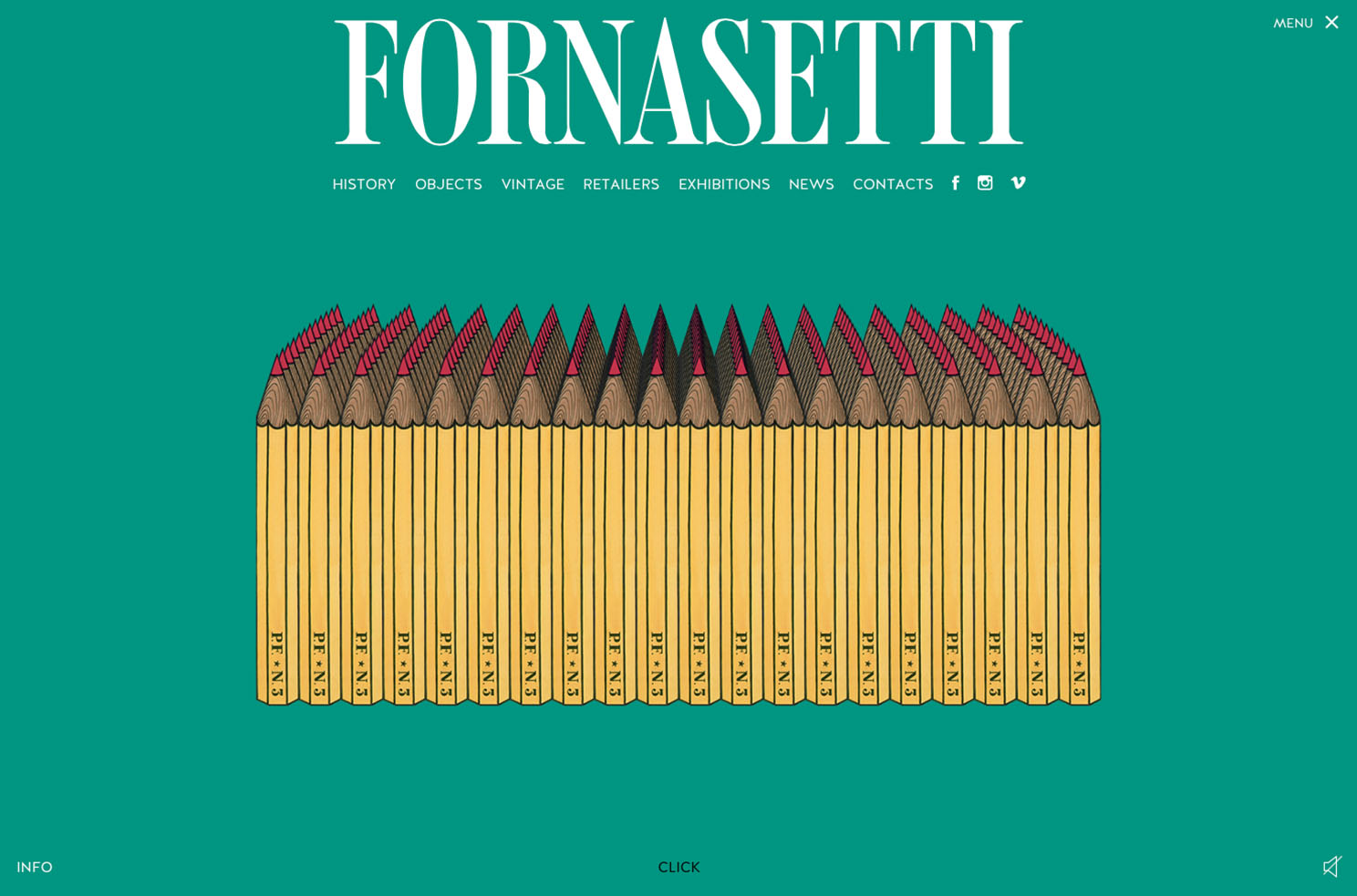 Fornasetti – the Italian design house founded by luminary Piero Fornasetti – has an incredible website teeming with quaint animation, beautiful imagery and immersive navigation. Complete with gentle piano backing track, this website feels like stepping inside a luxurious showroom.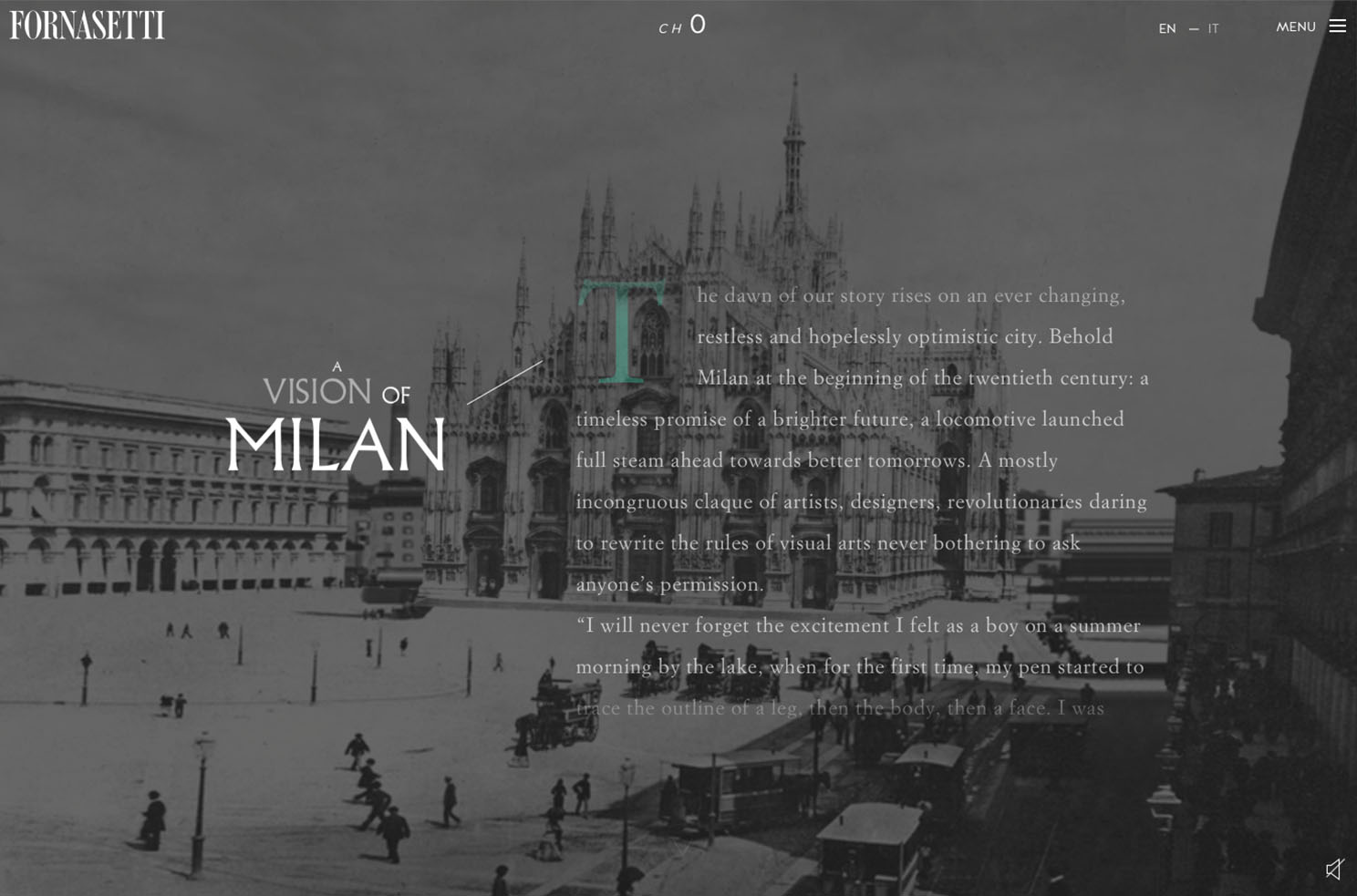 Each feature of the website has been considered – the history page is a parallax scrolling visual story charting the origins of the brand to the present day in a charming tone. This well executed website is an excellent example of a website that captures the essence of a brand, creating a sophisticated experience that's sure to impress any visitor.
Powerhouse Company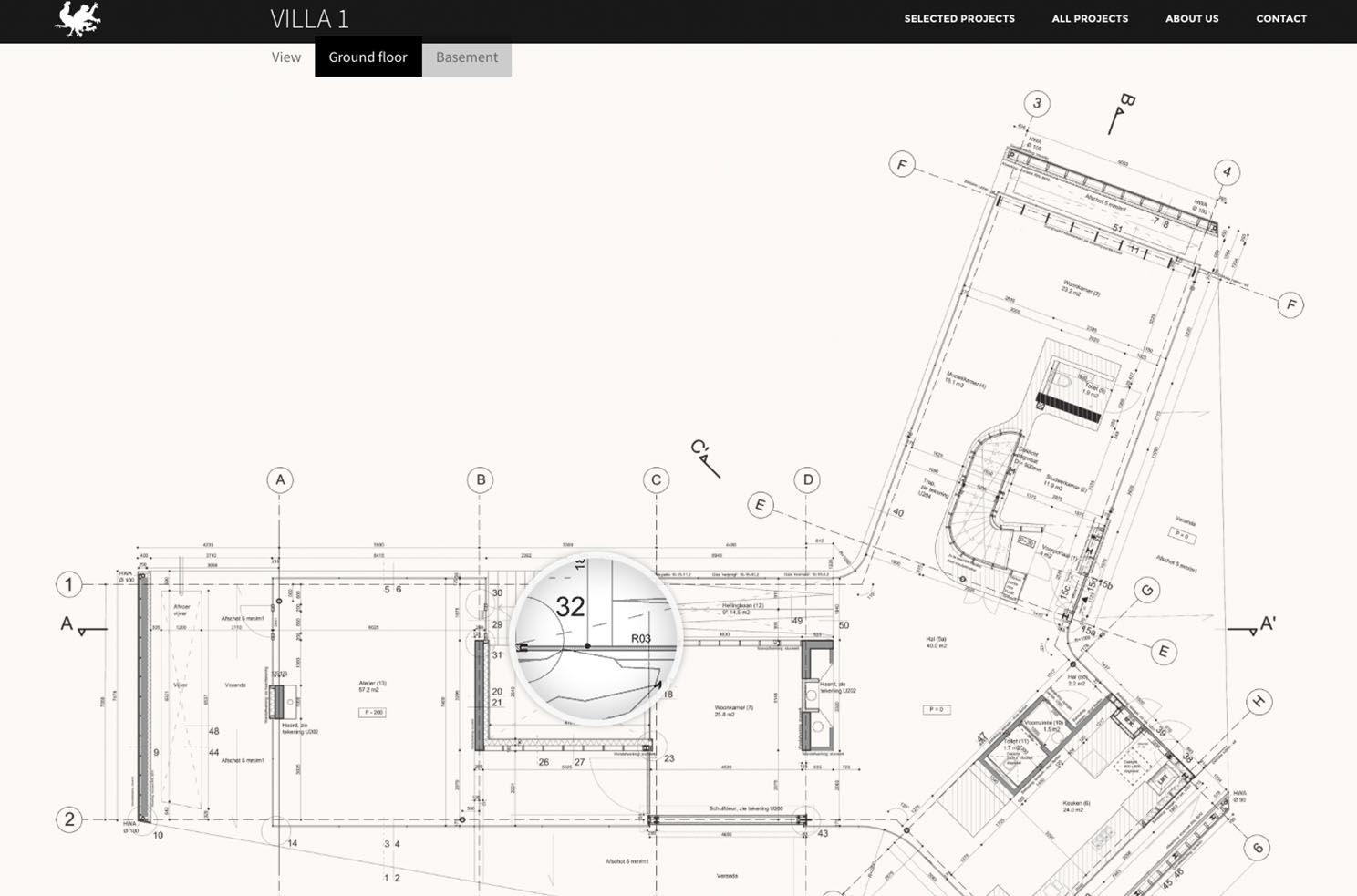 A full screen video autoplays as you land on the Powerhouse Company website, taking visitors on a journey from the garden of a contemporary home, behind the curtains and inside to explore the interior decor. Adorned with video, parallax scrolling and annotated illustrations, this immersive website gracefully illustrates the possibilities available to a brand who invest in impressive quality content.