Examples of the most diabolical ways companies make you do what you don't want to.
Good User Experience (UX) is about making tasks easier to perform. We improve the UX of our clients to make it easier for users to access the services of a company, whether it's making a purchase, buying a subscription or booking an appointment – we strip away the confusing elements and create a succinct and hassle-free process.
One of the ways we improve UX is to perform tests with real people to decipher what makes the perfect experience, and what problems already exist.
From this, we can then make the necessary changes to create a smoother user journey – these changes can include anything from altering the site structure and page design to changing the information hierarchy or considering a deeper technical reorganisation.
What's evil UX?
Evil User Experience is where a site is designed specifically to mislead and to encourage people to perform an action they usually would not do.
Here's a rundown of the most dastardly and downright deceptive UX examples we could find:
Anti-scan trick
An airline not famed for its customer service, Ryanair extends its contempt for users by utilising one of the evil UX techniques, the anti-scan trick.
This technique plays on the speed in which people typically read web pages and occurs when important information is buried within the layout of the page to avoid being seen. Check out this screenshot…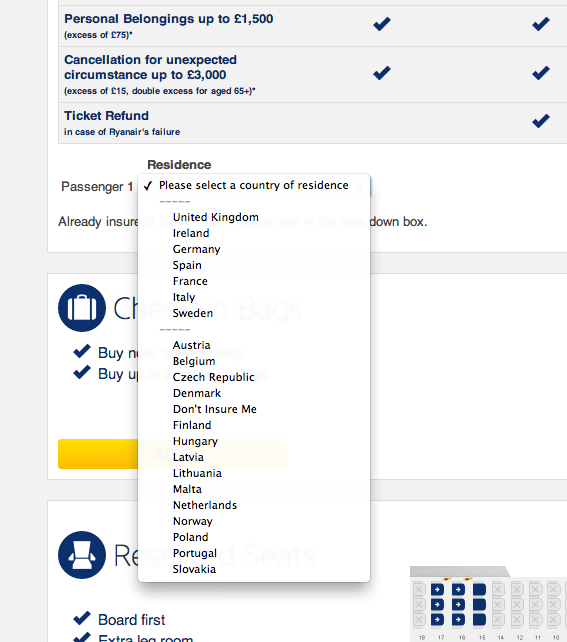 Buried within the list of available countries is the 'Don't Insure Me' option – clearly placed here to mislead and confuse the user – a good example of the sort of reprehensible tactics used in evil UX.
Auto Opt-In and check boxes
Some popular websites like Amazon use this technique, which is the process of automatically opting customers into more expensive postage options.
Amazon have also taken some criticism for their Amazon Prime selling tactics, allowing users a free 30 day trial that automatically charges £80 a year if the user fails to cancel before the trial period.
Newsletters and some checkout processes also use auto opt-in tactics by including already ticked boxes which often coerce the user into signing up to a newsletter.
These can also be worded to make them more difficult to understand, often using double negatives to make the proposal more ambiguous:
'Untick this box to receive information about our future offers.'
Rather than:
'Tick this box to hear about our future offers.'
Forced disclosure
This technique is usually used by companies who give things away for free, typically ebooks, whitepapers and other free content.
Instead of asking for money, they instead ask for information – which can be anything from your company name and address to phone numbers. This is considered evil UX as sites like this often ask for details you would rather not disclose and can have frustrating consequences, such as your number being added to a telemarketing call list or ensuring your email inbox gets a little more spam per day.
Evil UX in real life
Evil UX isn't just limited to the web however – some restaurants apply a clever technique to menus, using use plain numbers without a currency indicator (£/$). The concept is that missing out the currency attached to a number will disassociate the physical idea of money, so theoretically customers will spend more without feeling as if they are spending anything.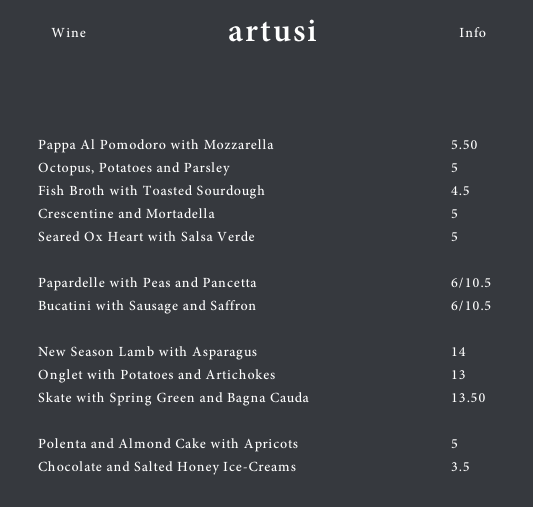 Netflix are also guilty of real life evil UX by making the subscription process easy to sign up to but difficult to cancel.
If you've ever been accosted in a shopping centre and signed up for a few months of free Netflix, then you'll know that while you can sign up using a simple email address and debit card, to cancel you must:
1. Ring up and speak to someone explaining why you want to cancel the service.
2. Go to the bank or use online banking to cancel the direct debit – which will continue to pay out even if your subscription isn't valid and you can no longer use the service.
Use with caution
These techniques do generally work (although we don't strictly condone them and customers definitely don't enjoy them), so use these techniques with caution. People never like to be misled, and once they've been stung once they may be unlikely to use your services again.